UNIVERSITE DE YAOUNDE I
ECOLE NATIONALE SUPERIEUREPOLYTECHNIQUE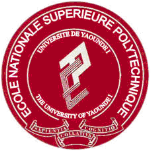 DEPARTMENT OF ELECTRICAL AND TELECOMMUNICATIONS ENGINEERING
REPUBLIQUE DU CAMEROUN
Paix - Travail - Patrie
THE UNIVERSITY OF YAOUNDE I
NATIONAL ADVANCED SCHOOL OF ENGINEERING
REPUBLIC OF CAMEROON Peace - Work - Fatherland
ti
REQUIREMENT STUDY FOR THE BUSINESS INTEGRATION OF THE NEW SCADA/EMS SYSTEM ON THE AES-SONEL NETWORK IN CAMEROON
Presented by
Mbelli Njah Fongha
In partial fulfilment of the requirements for the obtention of a
«DIPLOME D'INGENIEUR DE CONCEPTION»
In Electrical Engineering
: Pr. Thomas TAMO TATIETSE
In front of the jury composed of;
Examiners: Dr. Paul-Salomon NGOHE-EKAM
Engr. Edwin MBINKAR
Supervisors: Pr. Emmanuel TONYE
Dr. Patrick KALTJOB
Guest: Engr. Alain OYONO of AES SONEL
2008-2009 Academic Year
Date: 29th OCTOBER 2009
President:
DEDICATION
TO MY CHAMPIONS MR AND MRS MBELLI NJAH, MBELLI NJAH NKWENTI, MBELLI NJAH MAMBO-AMECK AND MBELLI NJAH NDANGOH-CHI
To GOD ALMIGHTY, for the privilege and opportunity He granted to me to be in and go through this prestigious engineering institution. All glory and honor be ascribed to His name for His grace, compassion, strength, wonderful blessings and special favor during my internship at AES-SONEL
Many thanks to all those who contributed morally, academically, spiritually, financially, socially, and professionally to making me a 21st century Polytechnician Engineer:
Pr. Awono ONANA, Director the National Advanced School of Engineering for admitting me amongst the best 100 students during the competitive entrance into this prestigious institution in September 2004
Pr. Thomas TAMO TATIESE, Vice Director and Dean of Studies of Polytechnic, Yaoundé, for his academic contribution to moulding as a 21st century Polytechnician Engineer
Pr. Emmanuel TONYE and Dr. Patrick KALTJOB, for accepting to supervise and work with me and for their understanding during periods of uncertainty
Dr. P.S.Ngohe-Ekam, Eng Moses TABE, Eng Edwin MBINKAR and Mr. Mouna, for all their moral support and motivation during my snag times in school
The teaching and auxiliary staff of the National Advanced School of Engineering Yaoundé for the support and knowledge made available to me by them.
ASPY (Association of Anglophones of Polytechnic Yaoundé), for always standing beside me during my times of success and failures as a student in Polytechnic, Yaoundé and also for their support given by to all the other Anglophones of the school
All my class mates especially NDIFOR CYRIL FRU, FONKWE FONGANG EDWIN, MBANTAPAH PASCAL LOHKOH, TITUS TANWIE TALLA, ESSOUA FRANCK CYRILLE, TCHOUMWHI NOUMBA WILLIAM and DAH ELVIS; for their wonderful support especially in times of difficulties
Pr. Beban Sammy CHUMBOW for his fatherly love and support during my training in school.
The CHUMBOW's family, for their support during my life as a Student Engineer at Polytechnic, Yaoundé
All the Njah's family especially Aunti Stella, Aunti Angeline and Aunti Comfort Chumbow for always being ready to help me in times of need
All my aunts, uncles and cousins who have made sacrifices to help see this day
All ASPY Alumni especially Ashu Besong Nso, Fon Immanuel Umenei, Ebot Daniel and Motuba Rosa for their financial support and motivation during my internship and my life as a student engineer of polytechnic, Yaoundé
All family friends especially at home and abroad
All senior friends especially Mrs. NYEMB ELISE for all her support during the difficult times of my life as a Student Engineer
All my friends at home and abroad especially TABIAYUK AYUKOTABE and BESONG ERIC AYUK for always standing beside me
All my petits especially ABONGMO SIMON-PETER, TANKU CONRAD AND COLEMAN for always reminding of my function as a senior brother and the responsibility to show them the way
All other friends for their miscellaneous support for making this possible
AESS: AES SONEL
AGC: Automatic Generation Control
AMR: Automatic Meter Reading
CD: Collision Detection
CSMA: Carrier Sense Multiple Access
DA: Distribution Automation
DMS: Distribution Management System
DTS: Dispatcher Training Simulator
EMS: Energy Management System
EPC: Engineering, procurement and Construction
FA: Feeder Automation
FAT: Factory Acceptance Test
FOC: Fiber Optic cable
GSM: Global System for Mobile communication
HMI: Human Machine Interface
HV: High Voltage
IED: Intelligent Electronic Device
ISD: Information System Division
IT: Information Technology
ITS: Interchange Transaction Scheduling
MMS: Metering Management Systems
MV: Medium Voltage
NCC: Northern Control Center
NIG: Northern Interconnected Grid
NIN: Northern Interconnected Network
OSI: Open Systems Interconnect
OJT: On-The-Job Training
NSCC: National System Control Center
OHTL: Over Head Transmission Line
PAC: Provisional Acceptance Certificate
PMS: Power Management System
RCC: Regional System Control Center
RTU: Remote Terminal Unit
SA: Substation Automation
SCADA: Supervisory Control And Data Acquisition
SAT I: Site Acceptance Test
SAT II: System Acceptance Test
SIG: Southern Interconnected Grid
SIN: Southern Interconnected Network
SOW: Statement Of Work
WRMS: Water Resource Management System
TSO: Transmission System Operator
TDM: Time Division Multiplexing
VDU: Visual Display Unit
VHF: Very High Frequency
UPS: Uninterruptible Power Supply
YCC: Yaoundé Control Center