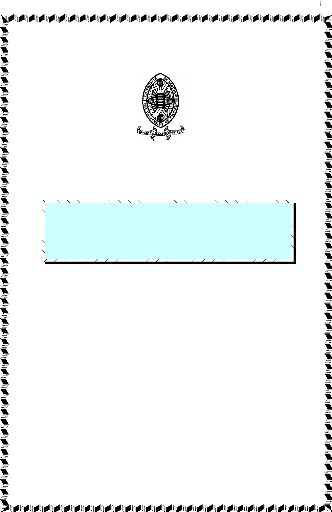 FACULTE DES ARTS, LETTRES FACULTY OF ARTS, LETTERS
DEPARTEMENT DE
ET SCIENCES HUMAINES
A DISSERTATION SUBMITTED AND PUBLICLY DEFENDED FOR
THE AWARD OF A DEA IN PHILOSOPHY
PHILOSOPHIE
PANMOBILISM AND
OPTIMISM IN TEILHARDIAN
HUMANISM
Option: moral and political philosophy
Corrected version with post-defence remarks
UNIVERSITE DE YAOUNDE I
THE UNIVERSITY OF YAOUNDE I
BY
DENIS GHISLAIN MBESSA
Post-Graduate in Philosophy
SUPERVISED BY
GODFREY B. TANGWA, PhD.
Professor of philosophy
February 2009
AND SOCIAL SCIENCES
DEPARTMENT OF
PHILOSOPHY


To the Church of Christ
iv
ACKNOWLEDGEMENTS
I wish to extend my gratitude to all those who in one way or another, far or near, have helped me achieve this research work. My heartfelt thanks go in a special way to my supervisor, Professor Godfrey B. TANGWA, who played the wonderful role of mentor. He is the one who initiated my first steps in scientific research and he is still the one who encouraged me to pursue this research on Teilhard de Chardin. His invaluable suggestions, criticisms, corrections and remarks enhanced the quality of this work.
Among those who offered me scholarly advice were also Professor Robert NDEBI BIYA and Professor Pius ONDOUA OLINGA who generously shared their knowledge and made invaluable contributions to the development of this research.
I am also indebted to my classmates in the philosophy department in the Faculty as well as in ENS who by their thought-provoking remarks gave me the impetus to firm up this work.
Special thanks also go to my dearest friend Clotilde BETYENG ASSOUM for her love and concern, for her encouragements, her moral support and for all her prayers.
I am most especially grateful to my entire family and to all my benefactors who provided me with timely and much appreciated moral, spiritual and material support. Special thanks go to Mgr Damase ZINGA ATANGANA, Serge and Paule NKE, Luc ONGUENE, Joseph ETOGA, and to Alain and Benoite ANANGA.

ABSTRACT
The central problem of this work is to bring out the link that exists between Panmobilism and optimism in the thought of Pierre Teilhard de Chardin which holds on humanism. In effect, we wanted to know if the panmobilist theory of Heraclitus whose ontology described a perpetual movement of things, still holds and if we had to reach his pessimistic conclusions excluding any form of unity in diversity because of the perpetual conflict of the instances of nature. We went through the thought of Teilhard de Chardin in order to find answers to the following questions: is the world still in progress? If that is the case, what would be the finality of this evolution? This is why our thesis is entitled: "Panmobilism and Optimism in Teilhardian Humanism." Panmobilism refers to the movement of all things. It all begins with Heraclitus who asserts that all things are in perpetual flux and in perpetual conflict: "You cannot step twice in the same river", "war is the father of all things." For him therefore, Panmobilism only introduces destruction, instability and conflict. As such, although he believes in the ever-mobility of things, a movement harmonised by the principle of the Logos, Heraclitus portrays pessimism in his thought just as Parmenides who maintains the immobility of Being.
For Teilhard de Chardin, the movement of all things, all civilizations, all cultures and all peoples is not a desperate one; it is full of meaning, full of hope and full of perspectives for the future of mankind. This is because Panmobilism has a goal, it has an end and this end is the Omega Point, the fulfilment of evolution. Instead of being pessimistic as Heraclitus, Teilhard de Chardin is optimistic and considers that all things necessarily move, they necessarily converge and they converge towards the Omega Point. Despite the conflicts which saddened Heraclitus and which it saddens us to see, Teilhard de Chardin invites us to keep on hoping in a better future because all these conflicts, all these destructions, all the hatred are a necessary stage for the advent of a civilization of the Universal. Even if globalisation in its present form seems to be a process of marginalisation and standardisation, Teilhard de Chardin's optimism invites us to consider that it is not yet the end of history, history will not come to an end with the Neoliberal ideology as Francis FUKUYAMA pretends in The end of history and the last man. Evolution continues more especially in its psychic form bringing the noosphere in progress for the building of a collective intelligence of which the Internet is already an effect.
Hence, Panmobilism and optimism are not linked by nature. They become interconnected in a meaningful manner only in Teilhardian humanism. His humanism is based on optimism, and his optimism takes roots on his metaphysics which is a metaphysics of convergence and totality, all things converge in accordance with the ancient panmobilist theory of Heraclitus. It is clear that Teilhard de Chardin does not use the concept of @Panmobilism', but this concept best describes his metaphysics of convergence and totality. Above all, his all-out optimism calls for some limitations because of the complex nature of human beings. Humanity seems not to have learned from the miseries of the two World Wars.
vi