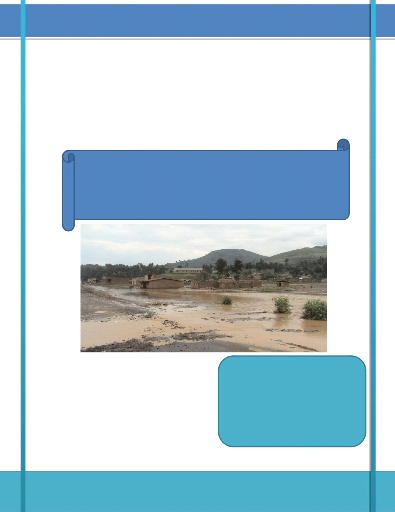 NATIONAL UNIVERSITY OF RWANDA
FACULTY OF SCIENCE
DEPARTMENT OF GEOGRAPHY
OPTION: ENVIRONMENTAL MANAGEMENT
ACADEMIC YEAR 2012
ENVIRONMENTAL AND SOCIO-ECONOMIC
IMPACTS OF LAND USE CHANGE IN RWANDA
Case study of Gishwati forest (1970-2011)
A dissertation submitted in partial fulfillment of
academic requirements for the award of Bachelor?s
Degree in Geography
Option: Environmental Management
By: Jean de Dieu TWAYIGIRA
Supervisor: Dr.Emmanuel HAVUGIMANA
Huye, July 2012

DECLARATION
I, Jean de Dieu TWAYIGIRA, a student at national university of Rwanda, faculty of science, department of geography, option of environmental management, hereby declare that this dissertation entitled «environmental and socio-economic impacts of land use change in Rwanda: Case study of Gishwati forest» is my own work, any other used document is highlighted on the list of references and it has not been submitted anywhere for the award of any degree.
Name of the student: Jean de Dieu TWAYIGIRA
| | |
| --- | --- |
| Signature of the student... | |
Date:..../...../2012
II
DEDICATION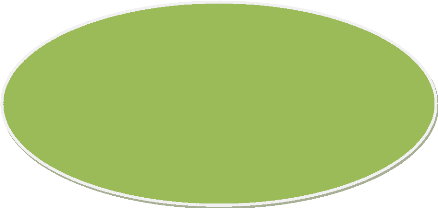 To my beloved Mother Anastasia NYIRARUVUGO To my brother Jean Népomuscène UWITIJE
To my sisters
Without your special love and support, I never would have become who I am today. More than anyone else, I dedicate this work to you.
III
ACKNOWLEDGEMENT
First of all, I thank the Almighty God in heaven that allowed me, through His grace and mercy, to live in the campus where living conditions were different.
Especially, I warmly thank my supervisor Dr Emmanuel HAVUGIMANA to host me and to direct me during my research preparation despite his other responsibilities which are not easy. Not only that, but also your hardworking and commitment was an inspiration and a valuable input to my personality. Thank you for endless cycle of ideas you provided for me.
I am very grateful to the National University of Rwanda for having provided time for final research preparation. Particularly, I acknowledge the department staff and lecturers for their full support, before and during the research process, Thank you for your kindness and guidance to us.
Sincere appreciation is extended to Mr Gaspard BYUKUSENGE and his family who gave me encouragement and assistance to join my Undergraduate studies.
The field survey in mountainous region of Rutsiro district was an opportunity for me, Environmental Management student to discover the real world. I highly appreciate and acknowledge Rutsiro for its support.
Finally, my thanks go to all my classmates with whom I shared, exchanged ideas, and learnt together each and every day. Your moral support was of great importance.
Jean de Dieu Twayigira
iv
LIST OF ACRONYMS
CGIS : Centre of Geographic Information System
COPARUGI : Coopérative des Agriculteurs de Rundoyi et Gihira
DEMP : Decentralization Environmental Management Project.
FAO : Food and Agriculture Organization
IUCN : International Union for Nature Conservation
MINAGRI : Ministry of Agriculture
MINALOC : Ministry of Local Government
MINEDUC : Ministry of Education
MINIRENA : Ministry of Natural Resources
MINITERE : Ministry of Lands, Environment, Forestry, water and Mines
NAFA : National Forest Authority
NISR : National Institute of Statistics in Rwanda
NPK : Nitrate Potassium and Calcium
NUR : National University of Rwanda
ONAPO : Office National de la Population
REMA : Rwanda Environment Management Authority
SNR : Service National de Recensement
SPSS : Statistical Package for Social Sciences
UNEP : United Nations for Environmental Protection
VNP : Volcanoes National Park
v
TABLE OF CONTENTS
DECLARATION i
DEDICATION ii
ACKNOWLEDGEMENT iii
LIST OF ACRONYMS iv
TABLE OF CONTENTS v
LIST OF FIGURES vii
LIST OF TABLES viii
ABSTRACT x
CHAPTER ONE: GENERAL INTRODUCTION 1
1.2. PROBLEM STATEMENT 3
1.3. MOTIVATION 7
1.4. RESEARCH OBJECTIVES 7
1.4.1. GENERAL OBJECTIVE 7
1.4.2. SPECIFIC OBJECTIVES 7
1.4.3. RESEARCH QUESTIONS 8
I.5. RESEARCH HYPOTHESES 9

I.6. SCOPE OF THE STUDY 9

I.7. ORGANIZATION OF THE STUDY 9
CHAPTER TWO: RESEARCH METHODOLOGY 11
2.1. STUDY AREA DESCRIPTION 11
2.1.1. GEOGRAPHICAL LOCATION 11
2.1.2. DESCRIPTION OF BIOLOGICAL COMMUNITIES 11
2.1.3. THE SOCIO-ECONOMIC CONDITIONS OF THE LOCAL POPULATION 11
2.3. DATA SOURCES 13
vi
2.3.1. SECONDARY SOURCES OF DATA 13
2.3.2. PRIMARY SOURCES OF DATA 13
2.4. DATA ANALYSIS AND INTERPRETATION 16
CHAPTER THREE: RESEARCH FINDINGS AND DISCUSSIONS 17
3.1. LITERATURE REVIEW 17
3.1.1. INTRODUCTION 17
3.1.2. DEFINITIONS OF KEY WORDS 17
3.1.3. GENERALITY ON THE FOREST OF RWANDA 20
3.2. PRESENTATION OF RESEARCH FINDINGS AND DISCUSSIONS 22
3.2.1. WHAT DOES LAND USE CHANGE INVOLVE? 23
3.2.2. RELATIVE IMPORTANCE OF DIFFERENT TYPES OF LAND USE CHANGE 24
3.2.3. IMPORTANCE OF FOREST 25
3.2.4. SPATIAL EVOLUTION OF GISHWATI 26
3.2.3. ENVIRONMENTAL IMPACTS 27
3.2.4. SOCIO-ECONOMIC IMPACTS 29
3.2.5. HOW THE FOREST WAS OCCUPIED 33
3.2.6. THE VIEWS OF POPULATION ABOUT FOREST RESTORATION AND THEIR
LIVELIHOODS 34
3.2.7. THE CURRENT SITUATION OF GISHWATI LANDSCAPE 34
3.2.9. THE PROPOSED SOLUTIONS 37
CHAPTER FOUR: CONCLUSION AND RECOMMENDATION 39
4.1. GENERAL CONCLUSION 39
4.2. RECOMMENDATIONS 40
REFERENCE LISTS 42
APPENDICES xliv
vii
LIST OF FIGURES
Figure 1. Summary of problem statement 6
Figure 2.Flow chart of data collection 12
Figure 3.The concept of sampling 15
Figure 4. Major land uses in the World (%). 19
Figure 5.Reduction of Gishwati forest 21
Figure 6.Spatial evolution of Gishwati (ha) 27
Figure 7.The current status of economy around Gishwati 36
VIII
LIST OF TABLES
Table 1.Sample size for household 16
Table 2.Evolution of forests and natural reserves between 1958 and 2000 (in ha) 20
Table 3.The year of land parcel holding 28
Table 4 .Most effects on the environment 29
Table 5.Major income generation activities 31
Table 6.Medicine plants threatened and what they treat. 32
Table 7.Way of accessing to land into the forest 33
X
ABSTRACT
The aim of this study was to analyze the environmental and socio-economic impacts of land use change in Gishwati forest. This later is one among the ones with the highly reduced areas in Rwanda.
The destruction of this forest is nervous. In the 42 years, it was destroyed so that there remained 2% in 2000. It had an area of 28000ha in 1958 and in 2000 it stayed with only 600ha.
This study revealed some of the consequences that the surrounding population and environment in general have been subjected to.
To reach the objective of this, various techniques and methods were undertaken, such as library documentation, field observation and interviews with different people who are concerned with the environment.
The results showed that the impacts that affected the population around Gishwati forest are those which have also been caused by some of these populations themselves.
The pointed out nervous are ecological, socio-economic and vital such as erosion, flooding, landslides, property losses and reduction in medicinal plants as well as human losses which has led to a brake with the national development.
To overcome damage caused by the changes in land uses, the local population must fiercely struggle so that the restoration could be sustained; partners may leverage funding in kind of services or other supports needed to accomplish restoration project.
Key words: Land use, Environment, Forest and Change
1
CHAPTER ONE: GENERAL INTRODUCTION
I.1. BACKGROUND INFORMATION
Land use can be defined as the» Purposes for which humans exploit the land cover. It involves both the manner in which biophysical attributes of the land are manipulated and intent underlying that manipulation; it means the purpose for which the land is used?. Land use comprises both natural and human factors. It provides environmental conditions that support life including human life and it also reflects human activities. While land use is mainly a direct manifestation of human activities, land cover changes may result from natural processes or from human activities.
Farming is an important human activity that contributes to land use change. Approximately 11 percent of the earth?s landmass is now used for crops. Farming has been changing with rural population increase that triggered the expansion of cultivated areas and intensification of production. Some agricultural experts claim that as much as half of 7.2 billion ha of present forest and grazing land especially in Africa and South America could be converted to crop production, given the proper inputs of water, fertilizers, erosion control and mechanical preparation. Although this land could feed vastly large human population, sustained intensive agriculture could results in serious environmental and social problems.
Rapidly increasing human population and expanding forestry and agriculture have brought extensive land use changes throughout the World. However, in many places it has proven difficult to manage natural forests because of higher dependency of population on natural resources for agricultural, energy, nutritional, medicinal, and other needs.
Also natural forests in developing countries are often viewed as a source of income from timber, oil, mineral exploitation, or tourism by the government. In addition, inadequate government resources, weak management capacities and ineffective legal systems have compounded the problem of natural forest management in developing countries (Salasfky and Wollenberg 2000, in Masozera, 2002).
2
Humans have affected every part of the Globe. Over the past few decades, billions of ha of forests, woodlands and grasslands have been converted to cropland or permanent pasture, but overharvesting, erosion, pollution and other forms of degradation also have turned large area into desert or useless scrub. Biodiversity losses resulting from disruption of natural ecosystems are of great concern. This appears through the cutting down of forest, overgrazing of grassland and overusing of marginal land.
At the continental level, the climate of Africa especially the Eastern part supports a variety of forest and woodland cover. Approximately 13 percent of the total land area in East Africa is covered by forest and woodland and this constituted approximately 5 percent of the total African cover. The major issue in this sub-region is the conversion of natural forest to alternative land uses, predominantly cultivation and grazing, although urban encroachment is also a contributing factor. Clearance of forest and woodland for agricultural use to feed the growing population is perhaps the single most important cause of deforestation in East Africa. The impact of deforestation and degradation of wooded areas include increased potential soil erosion and loss of soil fertility, alteration of local climatic and hydrological conditions and changes in biodiversity.
Rwanda?s economy and the livelihoods of its people are dependent on the environment and natural resources such as water, land, air, minerals, plants, and animals. These natural resources are increasingly under pressure from unsustainable use resulting in environmental degradation as well as decline in ecosystem goods and services that restrict to economic development (REMA, 2008).
Although concern for the environment is not a recent phenomenon, management of natural forest in Rwanda has become very complex. Extreme population pressure on limited available land resources and a decade of genocide that has resulted in movement and resettlement of population in protected areas are the major challenges to manage the natural forests. So the population dynamics have been the point of departure of various transformations that characterize land use types in Rwanda. The population increase has led to land clearing for agriculture, Grazing and housing, harvesting of certain plant species for traditional medical purposes and indiscriminate setting for forest fires. This has led to environmental degradation in terms of biodiversity
3
(MINITERE, 2003). Environment continues to be degraded at a rapid pace due to land use change. In 1934, one year after Gishwati forest reserve founded, the Mukura-Gishwati-Volcanoes forest complex in the north-west of Rwanda was a single forest block of 833sq km. By 1955 it was divided into three discrete patches and today only 18 percent of the original forest remained. In the mid-1970s, Gishwati constituted approximately 280sq km and the forest was fairly destroyed because of cattle herding (Weber, 1981), agriculture and settlement. During and after the 1994 war, Rwanda faced the resettlement of the returnees and internally displaced persons due to the lack of other public land, community administration decided to utilize the part of the forest as resettlement sites (MINITERE, 2003). Spontaneous occupation of Gishwati has led to deforestation and consequently to environmental degradation (biodiversity loss, soil erosion, and disturbed hydrology) hence disruption in socio-economic conditions of local population.
1.2. PROBLEM STATEMENT
As many developing countries, Rwanda is also dependent on agriculture. Over 90 percent of Rwandans are engaged in subsistence agriculture. In many areas of the country, intensive crop cultivation is a common practice, which cannot be sustained. It is especially prevalent where farms have been subdivided several times as they pass from one generation to another. In many cases, the inherited farm lots are too small, averaging less than 1 ha to support a family. This fragmentation of family holdings through generational transfers has led to the expansion of cultivation onto marginal lands and natural forests. Due to this and other factors pointed out earlier, natural forests in Rwanda have reduced from approximately 30 per cent at the turn of the last century to 7 percent of the total land area (Olson et al.1999, in Masozera, 2002).
However vast natural forest has been affected by anthropogenic disturbances: forest conversion into pasture, cropland and settlement as shown in the aforementioned paragraphs. This has resulted in environmental degradation (Plumptre, Masozera et al. 2002).
Gishwati forest reserve was founded in 1933. Prior to the Rwandan civil war, Gishwati forest reserve had been heavily affected by human activities. The forest reserve was in extent approximately 280 sq km in the mid 1970s, of which 100 sq km was converted to pasture and another 100 sq km to pine plantations in the early 1980s. A 30 sq km area was designated as
4
military zone, leaving only 50 sq km of natural forest. During and following the war, part of this 50 sq km forest reserve was used for camps for displaced persons who both settled and farmed within the reserve thereby leading to its degradation (Plumptre, Masozera et al. 2002).
The increase in population around Gishwati area during the 1980s which led to an increase in livestock numbers hence increasing demand for grazing, settlement, cropland and fuel wood ( MINITERE, 2005). In addition, from 1978 to 1994 the Sylvo-pastoral project supported by the World Bank was the principal cause of degradation with the objectives of converting the bamboo forests into pasture land, pine and cypresses plantations (Seyler and Masozera, 2002) and accomplishing the agro-forestry and infrastructure activities. It started first by clearing the trees and replacing them by planting Kikuyu grass. In order to control the activity, GBK undertook infrastructure activities such as road construction and building of the Gatindoli centre and dairy farm in Musenyi.
After 1994, the remaining Gishwati forest was used for the settlement of refugees, since 1995, people have cleared the forest for settlement, grazing and crop land. Villages such as Arusha, Kanama, Musenyi, and Bitenga with an average land holding of 1 ha per household were established after clearing Gishwati forest. These villages depend largely on agriculture and livestock for their livelihoods. Due to the increase in the livestock production and limited pasture land, some used the forest for grazing. As a result the area was plagued with catastrophic longterm impacts and all of them aggravate local poverty and lowering the economic development of the region. These impacts include:
? Reduction of agricultural yields and loss of arable land (loss of nearly 1 million tons of soil per year) due to decreased soil fertility and erosion;
? Increased runoff, landslides and flooding that have claimed life and caused extensive material damages due to less retention of rainfall;
? Increased costs of maintenance of power and water supply infrastructures due to intense siltation and sedimentation;
? Less access to traditional foods, medicines and handcraft materials;
? Disruption of traditional livestock grazing practices due to less fodder for livestock;
5
? Fewer opportunities for ecotourism and other future sustainable economic uses such as decreased availability of wood.
By all these reasons there is a huge environmental change occurring on this area. So on the research statement of problem is, (i) land use change in Gishwati area, (ii) destruction of reserve forest, and (iii) environmental degradation
Therefore this research will be conducted to analyze the effectiveness of Gishwati land use changes on the environment and socio-economic conditions of the population around the area in order to be taken into consideration while implementing and improving the National Strategies or Project for restoration and sustainable use of the environment. This information will enable the management authority to save and protect the remaining forest against unnecessary changes in use then achieve a double sustainability of Gishwati and human livelihoods.
6
The following diagram summarizes the research problem.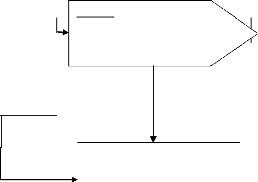 Causes/Human activities
Effects
· Agriculture

· Settlement

· Grazing and fuel wood collection

· Infrastructure activities

· Non- native species plantations
Changes in the land use
Problem
+ Soil erosion &land degradation + Property loses & life claims + Hydrological alteration
(siltation of water bodies,
shortage in electricity) + Flooding &rising average
temperature
Source: Author, 2012
Needs
o Forest rehabilitation

o Community-based forest management

o Livelihoods diversification

o Environmental education in local population
Figure 1. Summary of problem statement
7
1.3. MOTIVATION
The choice of this topic has been motivated by two main reasons which are personal and scientific.
Firstly, Gishwati forest is located in my home region so I am familiar to this forest. And the forest present indispensable importance both economic and environmental particularly to the population surrounding the forest as well as for all Rwandans. Therefore I will be able to analyze the changes of its use and contribute in giving solutions to these changes. The focus of this study is to contribute to sustainable management of the forest.
Secondly, as the area is one of the hotspot in the region with biodiversity richness, the work will provide some relevant information about the land use change which alters this biodiversity, specifically on Gishwati forest in terms of its sustainability and protection from these changes. The topic has been chosen with the goal of reinforcing my personal knowledge on the change in land use, especially natural forests with indispensable importance for the world?s population. Afterword, I was motivated to provision of some needed information that may play a role in life improvement of human being as well as to biodiversity.
1.4. RESEARCH OBJECTIVES 1.4.1. GENERAL OBJECTIVE
The main objective of this research was to analyze the environmental and socio-economic impacts of forest changes on the local population.
1.4.2. SPECIFIC OBJECTIVES
In order to achieve the main objective, the following specific objectives were formulated:
1. To localize and describe changes in natural forest between 1970 and 2011

2. To ascertain the socio-economic and environmental impacts resulted from these changes

3. To describe the current situation of the landscape.

4. To propose some possible alternative solutions to these impacts.
8