NGUYEN Kim - MARTOT Cédric - PALLIN Olivier
PIZZONI Nicolas - ZAPPULLA Damien
ESCT - Promo 2008 - DA
Introduction
I) Company profile
v Air France: Background
v KLM Royal Dutch Airline: Background
v Air France - KLM Group: `Highways To Success'
v Mission Statement
v Vision 2010
v SWOT
II) Successful merger through network management
v New Business Model (course network strategy)
v The merger becomes a necessity
v Results and next major challenges
III) Sky Team Alliance: «Miles» your flight
v Skyteam : Mile's your flight !
v Connecting strategy to relationship
IV) Air France - KLM: new leader of low cost airlines?
v Low cost traffic isn't marginal!
v Transavia: Air France-KLM strikes back (Netherlands low cost airline company)
Introduction
Few inventions have changed how people live and experience the world as deeply as the invention of the aircraft. During the both World Wars, government subsidies and demands for new aircrafts vastly improved techniques for designing and building them. Now, the industry has progressed to the point where it would be hard to think of life without air travel.
During dozen of years, the airline industry was either partly or wholly government owned. This is still true in many countries, but in Europe and in the United States, all major airlines are private. This major shift has definitely changed the situation on the market for both airlines and travelers.

If the airline industry could be described in three words, they would be `intensively competitive market'. In recent years, more and more airlines have appeared which has forced `historic' airlines to enhance their competitiveness. Thanks to this process of democratization, more people than ever before travel by airplane nowadays, and more airlines are starting to offer longer non-stop flights.
At the time of global warming, it appears that the air travel growth contributes significantly to climate change. Globally, the world's 16,000 commercial jet aircraft generate more than 600 million tones of carbon dioxide (CO2), the world's major greenhouse gas, per year. Indeed, aviation generates nearly as much CO2 annually as that from all human activities in Africa.
At the beginning of the century, it was about technical challenge. Then, at the turning point of the twenty-first century, the airline industry is facing the environmental challenge... the most critical challenge of the humanity. Nowadays, the sustainable development is not just a notion but a real objective.
To the people who see the possibilities,
And who, sometimes with courage, sometimes with faith and hope -
But always with effort, perseverance, and energy
(despite self-doubt) -
Strive to make the possible become reality.
Dreams can come true.
I) Company profile
Air France: Background
On 7 October 1933, five French airlines merged to become officially Air France. These airlines were Air Orient, Air Union, Société générale de transport aérien (formerly Farman), the CIDNA (formerly Franco-Roumaine) and Aéropostale.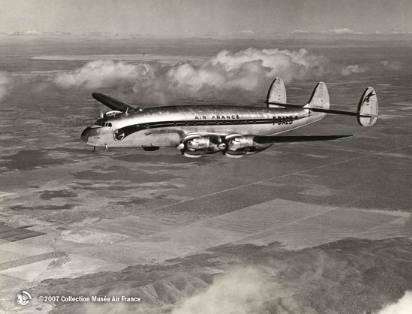 1946-1960: Soaring High
At the end of the war, Air France renewed its fleet, became state-owned and introduced scheduled services to New-York. First hostesses were hired in 1946..
In 1948, an act of parliament created Compagnie Nationale Air France on June 1948. Air France became then a state-owned carrier. Max Hymans was appointed CEO of Air France. During 13 years, he implemented a policy to modernize the fleet with the introduction of state-of-the art jet aircraft.
On 12 November 1952, Air Inter was founded with the aim of «promoting a coherent network of domestic air routes».
1960-1970: The Jet Era
On 23 February 1960, the French government transferred Air France's domestic monopoly to Air Inter, compensated by a stake in Air Inter.
In 1963, Air France had to share routes with its private sector rivals. In fact, the French government decided the division based on a law. Under this act, Air France had to withdraw all services for many routes which were exclusively allocated to the newly formed Union de Transport Aérien (UTA).
1970-1990: Maturity
In 1976, Air France operated its inaugural supersonic transport (SST) service on the Paris Charles de Gaulle to Rio route.
By 1983, Air France was the fourth-largest scheduled passenger airline and the second-largest scheduled freight carrier in the world.
1990-2004: The Merger
Air France, UTA and Air Inter were merged into the new holding company, Air France Group. This second merger reflected the 1933 merger. The French government supported the creation of a national carrier to counter potential threats, resulting from the liberalisation of the EU's internal air transport market.
The Head Office was relocated to Roissy at the heart of its operations. This major change was mainly due to Stephen Wolf, a former United Airlines CEO, appointed as adviser to the Chairman, Christian Blanc. Despite this, Air France had to wait until 1997 to become again profitable.
In 1999, the status of Air France changed accordingly and the airline evolved from a national carrier to an Airline major.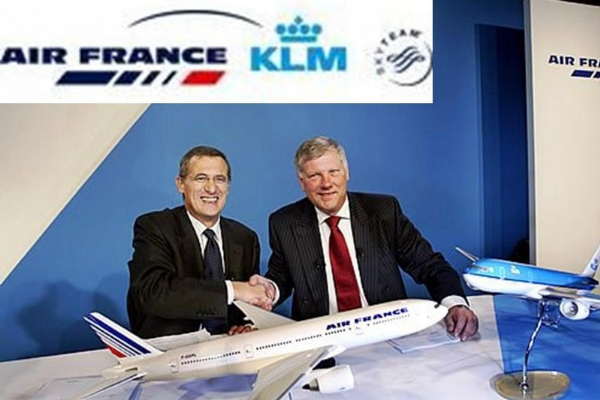 In 2000, the SkyTeam global alliance was set up. SkyTeam offers one of the world's most extensive networks, with four strategically located hubs in Asia, the United States, Latin America and Europe.
On 5 may 2004, Air France and KLM tied the knot: two of Europe's oldest airlines which had both witnessed the dawn of international air transport.
2004-2007: Open Skies
On 17 October 2007, Air France and Delta Air Lines signed a joint venture agreement to share revenues and costs on their trans-Atlantic routes. By 2010, the agreement will be extended to all trans-Atlantic flights operated by Air France and Delta between Europe and the Mediterranean on one side and North America on the other side.
KLM Royal Dutch Airline: Background
On 7 October 1919, KLM was founded for the Netherlands and colonies by Albert Plesman, with the consent of Queen Wilhelmina. The airline then bore the royal seal and was called the Royal Dutch Airlines. This makes KLM the oldest carrier in the world still operating under its original name.
During that first year, 1920, KLM carried 345 passengers and 25 tons of mail and cargo. In 1921 KLM started regularly scheduled services. By 1926, KLM offered flights to Amsterdam, Rotterdam, Brussels, Paris, London, Bremen, Copenhagen, and Malmo.
In 1945, KLM resumes services after World War II, initially only on domestic routes. On 21 May 1946, KLM was the first continental European airlines to launch scheduled service to New-York.
On 1 November 1958, KLM opened its first flight via the polar route to Japan. This new polar route avoided the former route via India and saved 14 hours in flight time. The flight distance was also reduced from 15,815 kms to 13,565 kms.
In February 1971, KLM was the first airline to put the Boeing 747 into service, as the start of «wide-body age».
In 1990, KLM carried 16,000,000 passengers. In 1991, KLM founds new strong regional airline: KLM Cityhopper. In the same year, KLM extends its share in Transavia from 40% to 80%. As part of a joint venture, all KLM and Northwest Airlines flights between Europe and the USA are operated in 1993. Then, in March 1994, both KLM and Northwest introduced World Business Class on intercontinental routes.
After 5 years, KLM-Northwest Airlines alliance has been honored with `Airline of the Year Award' by influential US trade magazine Air Transport World. With the repurchase of all regular shares from the Dutch state, KLM became completely private owned.
In 2004, KLM and Air France decided to join forces. More than seven months later, the countdown ended and May 5 stands as the official birthday of the Air France-KLM Group. In 2005, Air France-KLM introduced its new frequent flyer programme, Flying Blue. It is the first example in history of two major European airlines combining their loyalty programmes.
Air France - KLM Group: `Highways To Success'
As a world leader in the air transport industry, Air France-KLM is pursuing long-term profitable growth. By capitalizing on the complementary assets of Air France and KLM, the Group has built a balanced network, organized around its hub airports at Paris-Charles de Gaulle and Amsterdam Schiphol, two of Europe's largest hubs.
Air France and KLM play key roles in the SkyTeam alliance, the world's second largest alliance in terms of market share, together with ten European, American and Asian partners.
The Air France corporate headquarters was located at Roissy-Charles de Gaulle to the North of Paris. This is where the headquarters of Air France-KLM is now located.
Air France and KLM are also accredited by IATA with the IATA Operations Safety Audit (IOSA) for its safety practices.
» Key Figures:
· 103,000 employees throughout the world

· 569 aircrafts in operation

· 73.5 million passengers carried

· 240 destinations worldwide
» In Brief:
The Group is the world leader in terms of international passenger traffic. Then, it ranks second worldwide for its cargo activities and is one of the world's major maintenance service provider.
| | | |
| --- | --- | --- |
| Rank | Airline | |
| 1 | Air France-KLM | 30.81 |
| 2 | Lufthansa Swiss | 26.51 |
| 3 | American Airlines Inc. | 22.37 |
| 4 | FedEx Express Corp. | 22.07 |
| 5 | Japan Airline Corp. | 19.35 |
| 6 | United Airlines | 18.85 |
| 7 | Delta Airlines Inc. | 17.13 |
| 8 | British Airways | 16.73 |
| 9 | Continental | 13.13 |
| 10 | ANA Group | 12.67 |
» TOP TEN AIRLINES BY TURNOVER (USD BILLION)
Face to face with competition and other transports
Source : IATA World Air Transport Statistics and Financial Reports from the industry 2006
In its long-haul business, the Group has to cope with the traditional competition from European airlines, with the international redeployment of United States airlines, as well as the emergence of fast-growing newcomers such as the Gulf airlines and those based in Asia's emerging countries.
| | | |
| --- | --- | --- |
| Rank | Airline | RPK 2006 |
| 1 | American Airlines | 224,330 |
| 2 | Air France-KLM | 195,227 |
| 3 | United Airlines | 188,684 |
| 4 | Delta Airlines | 158,952 |
| 5 | Lufthansa Swiss | 136,748 |
| 6 | Continental Airlines | 122,712 |
| 7 | Northwest Airlines | 116,845 |
| 8 | British Airways | 114,896 |
| 9 | Southwest Airlines Co. | 108,935 |
| 10 | Japan Airlines International | 89,314 |
TOP TEN AIRLINES BY PASSENGER TRAFFIC in million Revenue Passenger Km (RPK)
In Europe, Air France-KLM also has to confront competition from low-cost airlines and TGV high speed trains on its short- and medium-haul routes and medium-distance journeys and from road and maritime transport in the cargo sector.
Source : IATA World Air Transport Statistics and Financial Reports from the industry 2006
» Air France - KLM Group: Two airlines, Three businesses
| | | |
| --- | --- | --- |
| Rank | Airline | RFTK 2006 |
| 1 | FedEx Express Corporation | 15,145 |
| 2 | Air France-KLM | 10,571 |
| 3 | United Parcel Service | 9,341 |
| 4 | Lufthansa Swiss | 9,130 |
| 5 | Korean Airlines Co. Ltd | 8,764 |
| 6 | Singapore Airlines | 7,991 |
| 7 | Cathay Pacific | 6,914 |
| 8 | China Airlines | 6,099 |
| 9 | Cargloux | 5,237 |
| 10 | EVA Air | 5,160 |
The Group has leadership positions in each of its three businesses:
· Passenger Transport
· TOP TEN AIRLINES BY CARGO TRAFFIC in million Revenue Freight Tonne Km (RFTK)
Cargo Transport

· Aircraft Maintenance Services
Source : IATA World Air Transport Statistics and Financial Reports from the industry 2006
It is noticed that passenger transport is the Group's main business, accounting for 80% of turnover (2006-07 financial year). Then, cargo transport and aircraft maintenance services represent 14% and 4%, respectively of total revenues, with other activities - including transavia.com and Servair - contributing 2%.
· Passenger
Passenger transport is both the biggest and most visible of the Group's business operations, with a consolidated turnover of 16.9 billion euros. In addition, the Group has developed innovative fare structures, termed fare combinability, enabling passengers to combine an outbound flight on Air France with an inbound flight with KLM - or vice versa - and to benefit from the most convenient schedule and/or the most attractive fares.
In 2005, the two airlines combined their customer loyalty programs in a sole one - Flying Blue - with over 11 million members.
· Cargo
With a consolidated turnover of 2.9 billion euros, Air France-KLM is one of the world's leading company in air freight. Besides, cargo activity is growing at 5% a year over the long term.
The Joint Cargo Team allows the Group to offer customer companies a single point of contact for its integrated services, with flights out of both its hubs. This is intended to strengthen its international positioning and to comply with its customers' needs.
· Maintenance
Air France Industries and KLM Engineering & Maintenance provide the entire spectrum of aircraft MRO - Maintenance, Repair, Overhaul - services for selected aircraft types. Some 150 third-party airline customers, representing over 950 aircrafts, are customers of the Group, which is aiming to be a significant player in the global maintenance market.
Mission Statement
By striving to attain excellence as an airline and by participating in the world's most successful airline alliance, KLM intends to generate value for its customers, employees and shareholders.
Vision 2010

The "Vision 2010" strategic plan is rooted in the Company's corporate history and provides a vision of an open and progressive near future. The plan is based on four major challenges to be addressed by Air France:
Achieve best in class service for our customers: Operational performance and the quality of customer relations are two inseparable components for leveraging service excellence. In operational terms, the challenge is to make Paris-Charles de Gaulle airport the European hub of choice for passengers. When it comes to customer relations, the challenge is first and foremost to guarantee that the customer experience matches the promises related to the product and the brand. After this, the aim is to actively provide information and seek to make good the inconvenience suffered by customers in the event of the irregularities and unforeseen circumstances that are part and parcel of airline operations.
Strengthen our competitiveness through change management : It is important to stay out in front, and to actively adjust our offering to changing customer expectations, by maintaining our lead over our competitors where possible. To do that we will make sure that our aircraft are visibly more innovative in all areas and that all stakeholders are better aware of the fact.
Set the example in corporate social responsibility and sustainable development:
Ø With respect to corporate social responsibility (CSR), Air France will continue to deploy its contract-based policy rooted in dialogue with the trade unions, integration through employment, and promote diversity and the fight against all forms of harassment.
Ø In the societal arena, Air France will pursue its corporate stewardship initiatives, notably by providing support for the development of the regions where it operates, requiring CSR credentials of its suppliers and subcontractors, and pursuing its humanitarian and co-development initiatives.
Ø With respect to the environment, the airline industry makes a limited but growing contribution to greenhouse gas emissions, whose correlation to global warming is now an established fact. Air France aims to respond to this in part by pursuing its fleet modernization policy, by reducing the impact of its emissions from operations, deploying environmental plans in every part of the Company, and backing the European Union's Emissions Trading Scheme and actively contributing to environmental protection programmes.
Together with KLM successfully develop the Group of tomorrow: The aim is to improve our economic efficiency by achieving €500 million-worth of additional cost-synergies over the next four years. The resulting changes in the Group's future modus operandi should provide us with more robust, more streamlined decision-making processes. A continued focus on building trust among teams will remain a priority.
A real vision or a dream?
First of all, it brought out the fact that the company wants to achieve best in class service for its customers. Paradoxically, low cost airlines take more and more market shares in short and medium-haul routes. Besides, these airlines are successful, while offering a poor service to customers. In this way, this vision does not take into account this growing parameter. Air France-KLM should take over or set up a low cost airline in order to compete other same airlines. A such airline could help the company to take market shares in the leisure sector.
Then, one of its objectives is to make Paris-Charles de Gaulle airport, the first European hub. With regard to the competitors, such as London Heathrow, Schiphol and Francfort airport, it appears an unrealistic objective. Unless, the company increases dramatically the number of its routes toward the United States and Asia. Indeed, the Transa-Atlantic flights represent an opportunity in order to enhance the position of PCG airport. That is why, it seems that the company should find an American partner. This would enhance the number of passengers at the airport.
After that, Air France-KLM wants to ensure that `the customer experience matches the promises related to the brand and product'. In a first approach, it seems a realisable. However, the airline could face some troubles. In fact, there is an important risk that the French staff goes on strike, according to the past events. Besides, in December 2007, customers had to experience a strike. This could damage the brand image with regard to troubles that customers had suddenly to face. Nevertheless, we can add that the company reacted in an appropriate way. Indeed, the airline made exceptional commercial incentives in order to keep most of its customers. In this way, even in troubles, the company can show its ability to ensure that the customer experience matches the promises. Last, it is noticed that Air France handled rightly with its customers when irregularities came. So, it appears that the company has already matched a part of its vision.
Afterwards, how the company can ensure constant dialogue with trade unions, although these ones do no want to discuss. In regard to the last strike, the CEO had to threat trade unions in order to be able to discuss about the matters. So, it seems quite difficult to carry out this objective with regard to French trade unions.
Last, Air France-KLM has what it needs to satisfy the objectives in terms of sustainable development. Since 2005, Air France-KLM is the sole airline group to be included in the main sustainability indices, namely Dow Jones Sustainability Index, the FTSE4Good and ASPI indices. In addition, the agreement `Open Sky' offers good opportunities for the airline group in order to reach `Vision 2010'.
SWOT
Strengths

Weakness

Activities and turnover in progress
Success of the merger
Dynamism of successful SkyTeam
Hubs cover
Supply network
Well-balanced network
Joint Venture with Delta Air Lines

Debt raised by KLM
Delay on the "e-services"
Unstable social climate
Domestic flights and medium-haul unprofitable

Opportunities

Threatens

Agreement « open sky » Europe/USA
Low -costs
Markets in strong growth
Differentiation by the reliability
A380 in 2008
Ecology/Sustainable Development

Durable increase of the oil price
External Shocks :
» Economic situation
» International disasters
Intensification of the competition:
» Low- cost
» HST
» US Companies
Since the merger between Air France and KLM, Air France strengthened its position on the world market-place, by increasing its activities and results. Then, Air France tempts to develop loyalty among its customers thanks to the extension of its network of Hubs and to the dynamism of the SkyTeam alliance. In 2006, for the second consecutive year, SkyTeam was again elected " better alliance of the year " by the readers of the American monthly magazine Global Traveller Magazine. This allows Air France to have a well-balanced network. In spite of the promotion of Air France KLM, it is noticed that the KLM debt has still raised and short and medium-haul flights are not profitable.
Air France considers remedied in these weaknesses by the implementation of Low cost and the project " vision 2010 ". The project vision 2010 articulates around four big challenges which the company has to raise:
- Achieve best in class service for our customers
- Strengthen our competitiveness through change management
- Set the example in corporate social responsibility and sustainable development
- Together with KLM successfully develop the Group of tomorrow
At the level of the opportunities of the market, Air France cannot neglected the strong growth of the market and the evolution of low cost. Air France, since the end of year 2006 succumbs to Low cost. The airline company goes displayed the wings of its new strategy of flights cheap by 2/3 the years. She will be proposed via a new activity and a web site declined from a subsidiary of her Dutch partner KLM. KLM Air France has to seize the opportunities on the differentiation by the security and on the environment.
KLM Air France is rapidly expanding and wants to become leader in all its domains, in spite of its strong evolution, the group has to pay attention on the durable increase of the oil, in possible economic situation, in the catrastrophe internation and especially in the strong competition of low cost, HST and US company.
II) Successful merger through network management
New Business Model (course network strategy)
In the late 90's it was said that 'The Network is the computer,' meaning that a single computing device, by virtue of its inclusion on the internal network or the Internet, increased its value by orders of magnitude. The computer's value proposition changed completely once it was part of the network.
Today the same is happening with entire businesses. The idea of the network organization model is not new, but with the mature Internet, this business model has started to flourish.

The key to managing the network is collaboration. Not collaboration as some touchy-feely new found way of doing business. But collaboration as the necessary quick, decisive, mostly automatic communications that must happen correctly in the network in order for orders to be filled, customers billed, service issues rectified, vendors notified of drop ships and of course the movement of cash from one end of network to the other.
The merger becomes a necessity
INSIDE Europe, the regulatory system has radically changed in the last few years. In line with former EU President Jacques Delors' vision of Europe, backed by all the major European countries, Europe decided to dismantle all its regulatory barriers and create a huge single market among the European countries. This strategy - that of a Single Market - has now been applied to European air transport. For the last 10 years, there have been no regulatory barriers. Any European carrier benefits from total freedom to acquire traffic rights and establish itself in another European country. Contrary to preconceived ideas, there are no more protectionist barriers inside Europe.
Tomorrow, Lufthansa or British Airways can launch a new service between Paris and Rome and AF can do the same between any two European cities. And it is because of this liberalization of the European market that low-cost carriers have been able to establish themselves and grow in the European market.
Ever since the 1st of January 1993, all European carriers have known that the days when European air transport was organized around national champions are over.
This is because the regulators themselves encouraged the emergence of major
European players to match the size of today's European market, by creating a competitive environment.
So why did Air France have to wait 10 years - that is to say, from 1993, when the new principles of the European regulatory system were designed - to 2003, date of the announcement of the first cross-border merger with KLM ?

This gap is certainly due to three major factors: the first is very human - the force of habit. After decades of operating in a highly regulated framework, it took the prestigious European flag carriers a long time to realize that things had changed, and that they would have to change with it. It was a painful process for all but KLM, who immediately understood the need for change.
The second factor is rather more legal. Today Europe only recognizes one reality- a European air carrier. Whether the operator is Spanish, German or British is irrelevant. It's a European carrier.
However, all the non-European countries (for example Brazil, USA, Chile, etc.) refuse to recognize the European status and only take into account the nationality of the carrier. Consequently, if, for example, British Airways were to take over Iberia, a non-European country could say that they will withdraw the traffic rights they gave to Spain, because they will now be exploited by a British and not a Spanish carrier. This major contradiction between European and international law, which still exists, continues to hamper mergers and groupings.
The third factor is of a more emotional nature. These flag carriers embody the spirit and pride of a nation. They are often an integral part of the history of their country and the people remain extremely attached to them. The extraordinary adventure started by Albert Plesman in 1919 is part and parcel of Dutch history - as is that of Didier Daurat, Mermoz and Saint Exupéry in France. The Chairmen of these airlines have always feared - and quite rightly so - the negative reactions of the nation's citizens or the airline's staff. They would no doubt have considered these mergers as a form of betrayal of the vital interests of their country.

All these factors explain the very specific form of merger decided by Air France and KLM. Leo van Wijk and Jean Cyril Spinetta decided that, given the changing situation in air traffic relations, it was very unlikely that a non-European State would use the merger as a pretext to withdraw the traffic rights that it had granted to KLM. It was still legally possible, but the risk was low. Air France and KLM considered that they could take the risk of merging. And so far they have been proved right, as no non-European State has made signs of wishing to withdraw its traffic rights.
One reason for this changing trend dates back to March 2000. At this time, the European Union Heads of States and Governments met in Lisbon and agreed to make the EU «the most competitive and dynamic knowledge-driven economy in the world» by 2010. This was a very ambitious goal and gave rise to a lot of initiatives. The aim was to create a pan-European innovation system. The idea was to shift from the creation of national champions to more pan-European enterprises. So Air France and KLM combination spearheaded this trend.
The two companies quickly realized that theyshared exactly the same vision of the future of our business:
v Firstly that consolidation was necessary, particularly in Europe. This was because they needed to create pan-European leaders to match the size of the huge Single Market.
v Secondly, for the sake of economic efficiency, they had to have a common bottom line.
They also had to take into account the emotional factor. This is why they quickly realized that the only possible organization was to create a new concept of one group - AF-KLM - which involved merging shareholdings and sharing the same bottom line - and two companies, which implied coordination rather than integration. That covered the emotional side.
Air France and KLM were two efficient airlines - KLM was reaping the benefits of a radical recovery plan, and Air France was consistently posting profits - but they were at risk.
This might seem contradictory, but in fact it's not. They were at risk because they were middleweight champions in a heavyweight contest. In an increasingly global industry, they needed to gain critical size.
The consensus view is that world air transport will ultimately be organized around three major alliances - Star, SkyTeam and Oneworld.
Obviously Air France and KLM had to belong to an alliance but that's not enough. They also need to make themselves heard and to influence the decisions to come. In the long-term, Air France would not have been able to do this alone. Air France-KLM guarantees that a European carrier will play a leading role in SkyTeam. This common ambition that Air France and
KLM share did not come from a desire to dominate. It came from a legitimate wish to ensure profitability for both airlines and to play a global role in the air transport industry.
But governments and public opinion would most certainly have refused the merger, if they hadn't respected national identities and interests.
This is what prompted them to build a project that surprised the financial community at the beginning, but which was the only acceptable solution in today's Europe: one group but two different airlines, each with its own brand, products and flag. They have a sort of «control tower» to define the guidelines for the overall strategy - the Strategic Management Committee - but each airline is responsible for the day-to-day running of its own business.
So what is Air France-KLM Strategy and how are they implementing it?
The new Air France-KLM Group ranks first worldwide in terms of revenue (with a combined turnover of 21 billion euros in the IATA year 2005/2006). It carries over 70 million passengers a year, has a combined workforce of some 100,000 employees, and operates 558 aircraft.
In designing the merger, Leo van Wijk and Jean-Cyril Spinetta focused on profitable growth. They would partly achieve this by winning market share from competitors, especially from European carriers. In the past, many mergers have failed because they have concentrated too much on cost-cutting and downsizing and not enough on growing market share and revenues. Right from the beginning, they decided on an offensive rather than defensive strategy. Some industry analysts were disappointed when the Group decided NOT to cut back on capacity and staff. They work in a service industry, where human resources are critical to the delivery of their joint products. If they had cut back on staff, they would have lost the cooperation and support they needed to implement the merger. And they would not have achieved the growth they have today.
They are implementing this strategy by constantly working to improve their competitiveness and productivity. This will ensure that their growth is as profitable as possible, and will enable them to adapt to the changing business climate. The first thing they did, was to identify synergies in every possible area.
On the cost side, for example:
v They have increased their bargaining power. Take aircraft purchasing: KLM's medium-haul fleet consists of Boeing aircraft and Air France's medium-haul haul fleet of Airbus aircraft. This gives them more leverage when negotiating to buy new aircraft from the two aircraft manufacturers.
v They have reduced their operating costs at outstations by integrating their international operations in each country. This is done country by country, taking into account the specificities of each region and the relative strengths of both airlines.
v They have rationalized their maintenance and overhaul costs with a more costeffective allocation of resources. This optimizes the workload at their facilities and reduces inventory costs.
v ·Another extremely important source of synergies is KLM systems. Air France and KLM have already aligned processes and aim to use the same systems in five years time. With the rise of the internet and online sales and Air France growing reliance on automated processes, it is essential for Air France to join up KLM systems. Merger synergies can easily be wasted through technical incompatibility. So this issue has to be addressed right from the start. In the airline industry, they need to align the way they package and sell their services to customers, and the way they serve their customers.
On the revenue side, they have identified synergies in a number of areas.
First and foremost they have taken advantage of the combined strengths of their two airlines, their market position and, above all, their respective hubs, Schiphol and Paris-Charles de Gaulle.
Their strategic priority should be to simultaneously reinforce the potential of Paris and AMS and not to develop one at the expense of the other. In their agreement, they made a contractual commitment to ensure fair development between the two hubs. Not because they wanted to reassure people, but because it was the smartest solution from a strategic viewpoint.
Air France and KLM have built it strategy on an integrated network around their two hubs using their two separate brands. This means they can offer their European customers a choice of over 100 long-haul destinations and, for their non-European customers, the best possible connections through their two hubs to more than 150 European destinations.
Results and next major challenges
The year 2006-07 took place in an economic context favorable to the air transport.

It was marked by:
v a growth of the world economy which amounts to 4,9 %;
v a better discipline of airline companies in capacity;
v steady exchanges which generated an increase of 6 % traffic
This economic dynamism should go on in the years to come.

In this environment, the group Air(Sight) France KLM realized again a very good exercise with:
v a turnover in increase of 7,6 % in 23,07 billion euro,
v an operating profit in increase of 32,5 % in 1,24 billion euro,
v a clear(net) 891 million euro result.
It knew how to take advantage of the world growth for:
v develop on all the big markets,
v strengthen its profitability by the control of the costs,
v and continue to invest to prepare the future.
This exercise also encloses the first stage in the merger of both companies AIR FRANCE and KLM. Today, a new step opens aiming at an integration strengthened by the strategic functions for the group. It will allow the group to improve still its profitability.
All the activities generated a 23,07 billion euro turnover, in 7,6 % growth. This result places the group in the first world rank of airline companies.
The group loosens one of the best margins among the classic companies. These results were able to be obtained grace to the control of the costs and a significant decline of the financial debts.
 

Fiscal year (M€)

Accumulation on March 31st

2007

Variation

Turnover current
Operating expenses

23 073
(21 833)

+7,6 %
+6,4 %

 

Operating profit
Sets the margins operational adjusted *

1 240
6,3%

 

+32,5% +0,9 pt

 

Result of the operational activities

1 233

ns

 

Cost of the net financial endettemet

(140)

(37,5%)

 

Net Result leaves the group
Net Result leaves the group (except exceptional operation Amadeus)

891
891

(2,4%)
+80,4%

 

 

 

 

 
*Current operating profit adjusted on behalf of the interest charges of the operational rents (34 %).
Distribution of the turnover by activity.


With the exception of the cargo boat which knew a difficult environment, all the activities strongly progressed..
The activity passage believed in a steady rhythm as well as the external activity of the maintenance; the activity "Other" concerns, among others, transavia.com and to servair.

 
A progress continues of the profitability
| | | |
| --- | --- | --- |
| Since the merger with KLM, the operating profit was multiplied by more than 3 and the margin by more than 2 | | |
A financial structure was strengthened
| | | |
| --- | --- | --- |
| Since the merger, the financial debt regularly decreased and the indebtedness ratio was divided by 3. | | |
III) Sky Team Alliance: «Miles» your flight
Skyteam : Mile's your flight !
SkyTeam is the second largest airline alliance (an alliance is an agreement between airlines to cooperate on commercial, operational and technical aspects of their activity, including cross-participation in capital) in the world, behind Star Alliance, partnering fourteen carriers from four continents.
Why an alliance between Airlines, which are competitors? We can answer to this question with: «Partners as creators of value».
The stated benefits and goals of the alliance are:
v Easy frequent flyer mile collection and redemption across carriers
v Reciprocal airport lounge access between carriers
v Guaranteed reservations for Elite Plus customers
v More available flights and easier connections between carriers
v More fare options
v Unified check-in for all carriers
v Consistent quality standards across carriers
v One reservation network for all members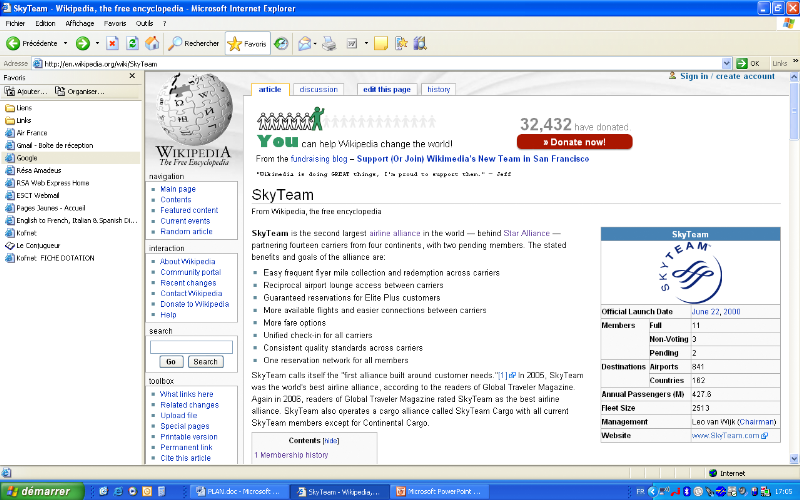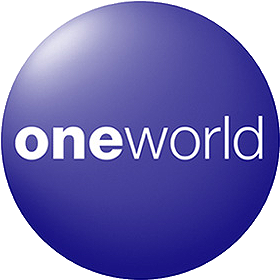 v SkyTeam calls itself the "first alliance built around customer needs. In 2005 and 2006, SkyTeam was the world's best airline alliance, according to the readers of Global Traveler Magazine. The Alliance is run by a Board and a Steering Committee. Decisions are taken on a consensus basis, except in a few specific cases. Each member takes an equal part in all discussions and decision-making.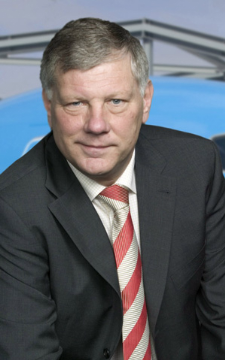 Leo van Wijk, chairman of skyteam
Membership history
v 2000 -- Aeroméxico, Air France, Delta Air Lines, and Korean Air launch the SkyTeam alliance on June 22.
v 2001 -- CSA Czech Airlines (in March) and Alitalia (on July 27) join.
v 2004 -- Continental Airlines, KLM Royal Dutch Airlines and Northwest Airlines join on September 13. Their simultaneous entry has been the largest expansion event in airline alliance history. As a result of the three new members, SkyTeam passes Oneworld to become the second largest alliance.
v 2005 -- Even though current member CSA pledged to help Malév Hungarian Airlines become an associate member of the alliance (as opposed to a full member, an associate has no voting rights), Malév opts to join the Oneworld alliance, signing a Memorandum Of Understanding late in May. A few days later SkyTeam announces four new associate members due to join by 2006, each one being "sponsored" by an existing member: Madrid-based Air Europa (sponsored by Air France), Panama-based Copa Airlines (sponsored and partly owned by Continental Airlines), Kenya Airways (sponsored and partly owned by KLM) and Romania's Tarom (sponsored by Alitalia). Every associate will adopt a frequent flyer program of a full member: Copa Airlines already uses Continental's OnePass while Kenya Airways and Air Europa use Air France- KLM's Flying Blue.
v 2006 -- Aeroflot joins on April 14. Middle East Airlines is invited to become an associate member.
v 2007 -- Air Europa, Copa Airlines, Kenya Airways become associate members of the alliance on September 1. China Southern Airlines joined SkyTeam on November 15 to become the 11th full member and the first carrier from Mainland China to join a global airline alliance.
Matching capabilities and resources
For the customer
SkyTeam has two premium levels, Elite and Elite Plus, based on a customer's tier status in a member carrier's frequent flyer program. Each of the member and associate airlines recognizes the elite statuses, with a few exceptions. The statuses have no specific requirements of their own; membership is based solely on the frequent flyer programs of individual member airlines
Benefits of being an Elite member of SkyTeam:
v Priority reservations waitlisting
v Priority airport standby
v Priority boarding
v Priority airport check-in Preferred seating
v Priority baggage handling
v Additional checked luggage allowance
v Airport lounge access
v Guaranteed reservations on sold-out flights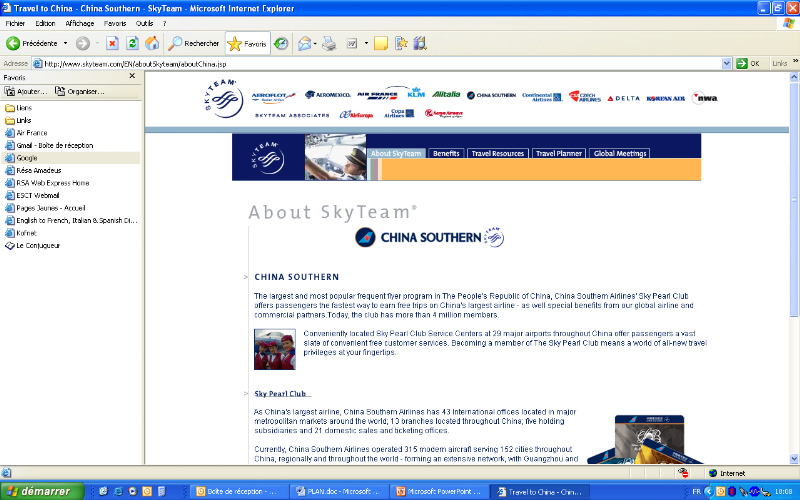 v An extended and optimised network: This is often realised through code sharing agreements. Many alliances started as only a code sharing network:
v Cost reduction: This can include sharing of:
o Sales offices

o Maintenance facilities

o Operational facilities, for example catering or computer systems.

o Operational staff, for example ground handling personnel, at check-in and boarding desks.

o Investments and purchases, e.g. in order to negotiate extra volume discounts
v Traveler benefits: Benefits for the traveler can be:
o Lower prices due to lowered operational costs for a given route.

o More departure times to choose from on a given route.

o More destinations within easy reach.

o Shorter travel times as a result of optimized transfers.

o Faster mileage rewards by earning miles for a single account on several different carriers.

o Round-the-world tickets, enabling travelers to fly over the world for a relatively low price.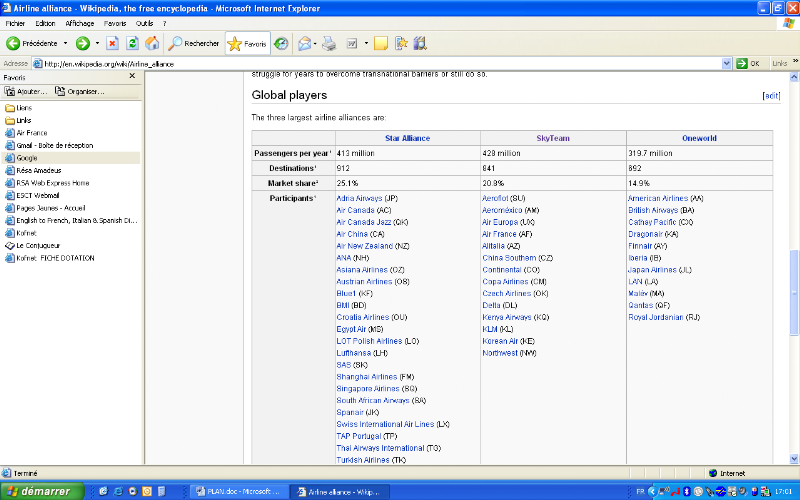 Connecting strategy to relationship
Air France launched, with AeroMexico, Delta AirLines and Korean Air, the third global Airlines Alliance. After StarAlliance in 1997, OneWorld in 1999, Skyteam was born on June 22, 2000. Seven years after, Skyteam is the second Airline alliance with 19% of market share.
Thank to the alliance, airlines extend the SkyTeam brand to key regions of the world, elevating the alliance's global presence and strengthening its brand recognition.
The Member Program allows SkyTeam to leverage individual member airline partnerships across the alliance, which provides for additional codeshare and cooperation opportunities.
How the member airlines benefit:
Member airlines gain access to strategic SkyTeam resources.
· Member Airlines benefit from member airline experience and expertise, including best practices.
· SkyTeam offers Member Airlines support and resources for increasing traffic and improving customer service standards.
· Member Airlines integrate into the SkyTeam infrastructure, including loyalty programs like SkyTeam FFP and the airport lounge network.
· Member Airline status in the SkyTeam alliance affords carriers opportunities for increased profitability, including:
· Possibility for developing new codeshare services with alliance members with mimimal requirement for capital investment, both financial and human resources.
How the passenger benefits:

· SkyTeam passengers benefit with expanded SkyTeam loyalty programs, allowing customers to earn and redeem miles on flights operated by additional carriers.
· SkyTeam international first or business class passengers and SkyTeam Elite Plus members enjoy increased access to airport lounges in destinations served by the Associate Airlines when flying on or connecting to/from an international flight operated by a SkyTeam carrier.
· Customers of Associate Airlines enjoy the SkyTeam standards of service, quality and safety associated with the number one customer service-oriented airline alliance.
Although an Airline alliance offers a lot of benefits for customers and airlines, an alliance may also create drawbacks for the traveler, such as:
v Higher prices when all competition is erased on a certain route.
v Less frequent flights, for instance when two airlines fly each three times a day on a given route, the alliance might fly only four times on the same route.
v A customer buys a flight through the airline he wants (Air France for example), but the flight is actually operated by another Skyteam's airline with different services quality
For the airlines, the abilities to form an alliance are often restricted by laws and regulations or subject to approval by authorities. Antitrust laws play a large role. Sometimes political quid pro quo between governments is at hand.
Also landing rights may not be owned by the airlines themselves but by the nation in which their head office resides. If an airline loses its national identity by merging to a large extent with a foreign company, existing agreements may be declared void by a country which objects to the merger.
The first known airline alliance started in the 1930s, when Pan American Grace Airways and parent company Pan American World Airways agreed to exchange routes to Latin America. The first large alliance which is still functioning started in 1989, when Northwest and KLM Royal Dutch Airlines agreed to code sharing on a large scale. A huge step was taken in 1992 when The Netherlands signed the first open skies agreement with the United States, in spite of objections uttered by the European Union authorities. This gave both countries unrestricted landing rights on each others' soil. Normally landing rights are granted for a fixed number of flights per week to a fixed destination. Each adjustment takes a lot of negotiating, often between governments rather than between the companies involved. The United States was so pleased with the independent position that the Dutch took versus the E.U. that it granted anti-trust immunity to the alliance between Northwest and KLM. Other alliances would struggle for years to overcome transnational barriers or still do so.
IV) Air France - KLM: new leader of low cost airlines?
Low cost traffic isn't marginal!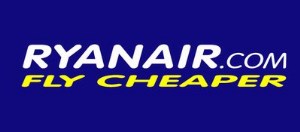 The two main low-costs European Easy Jet and Ryan Air, access to the forefront on traffic intra-European and domestic. Their growth over the period 2000-2004 was respectively +31% to +46% per year!
During the same period, the traffic of normal remained relatively stable. Easy Jet and Ryan Air, therefore, do not establish their current positions by a massive transfer of traffic, but by the combination of two phenomena:
On the one hand, induction of traffic, creating a new kind of application (the trip "low-costs" attracting new customers, which so far does not traveled, the voyage by substituting "pulse" of other forms of entertainment consumption type);
On the other hand, confiscating a large part of the natural growth in traffic linked to economic growth (including classic customer and the business customer segment Affairs sensitive to the price).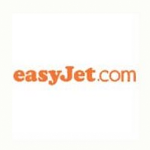 "But the trees do not rise up to heaven ..." And despite the exponential growth rate posted by the low-cost in recent years, it would seem that there is a limit to this expansion: While EasyJet and Ryanair may become No. 1 and 2 in terms of traffic intra and domestic, but the characteristics of their model bear inherently limits their growth and the risk of weakening profitability. Offering low prices, completely out of touch with reality, induces a new leisure traffic, which is not prompted by a purchase corresponding to a "need" but to drive a purchase. The bouquet of destinations offered at the beginning of a market suffer the same economic rules as those governing the fashion industry: while reflecting new product trends ephemeral détrône the previous ... For a low-cost, supply creates demand and the offer must be renewed promptly and regularly. The market is artificially stimulated, and once the mature market issuer reached, the development of each new destination is necessarily at the expense of existing destinations, as the market has reached its size limit: some destinations have the potential to retain their visitors, and constitute a substantive trade-for example Ryanair Bergerac or Carcassonne- they are in other words the "basics" of the permanent collection. Other destinations, not having these natural assets, may at the discretion of modes and opportunities for the development of low-cost airlines that operate, to be replaced today by cities on the Spanish coast, by tomorrow cities in Eastern Europe ...
A record low cost
- They usually use planes of a single model, mostly Boeing 737-200 or 300, possibly bought used. These aircraft have indeed the lowest cost to purchase or rent, and low operating cost per seat.
- They have only one class (as opposed to multiple aircraft companies classics), which greatly reduces operating costs.
- They usually land on secondary airports, to speed up the average time of rotation avoiding congestion, and to pay airport charges reduced.
- They simplify as much as possible the procedures for loading and unloading (unallocated seats), once again turns to accelerate and reduce the need for staff. In this context, they also sell tickets directly by phone, fax, but especially the Internet, and not by the computerized reservation systems (CRS) and the travel agencies, more expensive. Tickets are paid for prior to travel and non-refundable, income is certain and swift (no gap between revenue and expenditure).
- To obtain a reduction in payroll, they employ personal versatile, pay minimum wages, but introduce a premium of productivity and sharing a stake in the company.
- They offer very limited service on board and fees.
The customers' business' interest in the low cost
Thanks to the tariffs, low costs are attracting not only a part of the existing demand but they also create additional demand. Thus, the Directorate General of Civil Aviation considers that on Paris-Dublin even posing in Beauvais (72 km from Paris), the airline Ryanair has helped to increase by 30% traffic of the line.
In addition, if the launch of a connection is largely due to a clientele with capabilities contributory weak able to determine his movements ahead, from a threshold of 2 to 3 frequencies per day, low-cost airline to "get" the business clientele, especially if it is located near the major economic centers, as is the case with Easyjet in Orly and Roissy Charles.
In Europe, in June 2002, the low-cost accounted for 8.65% of traffic on the intra-market, which is 3 points higher than in 2000. By way of comparison, the low-cost American up more than a quarter of American domestic market in number of passengers carried.
In France, the development of these companies is a recent but has been very rapid. Beginning in March 1996, Virgin Express opened a liaison Nice-Bruxelles. Since then, other companies have come to join, which accounted for 5 million passengers in 2002 (12% of intra-Community traffic french, 5% of the traffic french total) compared to only 2.6 million passengers in 2001 (7% french intra-Community traffic, 2.7% of total traffic french).
This share reached 23.2% in the province against 5.7% for Parisian airports. However, as stated in a study by the Directorate of Air Transport Ministry of Equipment introducing the figures over the last four years of their presence in France, "it is still only 3% to Orly and Roissy Charles confused because the companies are located there and more recently in a limited way. "
TRAFFIC OF COMPANIES TO BAS-COÛTS AND ALLOCATION COUNTRY OF ORIGIN AND DESTINATION
Passengers

Share

2001

2002

2001

2002

France

U.K.

1 909 791

3 020 188

69,1 %

58,9%

With traffic to and from London

1 641 369

2 453 046

59,4 %

47,8%

France

Switzerland

192 636

442 120

7,0 %

8,6%

France

Ireland

255 487

341 860

9,2 %

6,7%

France

Netherlands

217 189

318 442

7,9 %

6,2%

France

Belgium

190 041

307 599

6,9 %

6,0%

France

France

98

282 947

0,0 %

5,5%

France

Germany

70

205 048

0,0 %

4,0%

France

Sweden

0

174 341

0,0 %

3,4 %

France

Norway

0

32 955

0,0 %

0,6 %

France

Italy

190

4 204

0,0 %

0,1 %

France

Spain

0

171

0,0 %

0,0 %

Total

2 765 502

5 129 875

100,0 %

100,0 %
In addition, as noted in the study, "well enough recently established in France, foreign companies to bas-coûts are present on 28 airports french," including small provincial airports, as Bergerac, Caen, Dijon, Rouen or Tours, as these companies often contribute to the revitalization. It is a deliberate strategy on the part of low-cost airlines, including Ryanair, due to the scarcity of available slots in Paris and the cost of operating routes to those airports.
The companies established in France now numbered 10: Goodjet, Germanwings, bmibaby, My TravelLite and Ciao Fly, established in 2002 and EasyJet, Ryanair and Buzz, Basiqair and Virgin Express, established in 2001. The market is still highly concentrated, as the two major players that are EasyJet and Ryanair hold 85% of the market.
This study confirms their progress on the french market: "While traffic produced by these companies had already increased by 51% in 2000 and 44% in 2001, sales were up 85% in 2002 compared to 2001."
"Such an increase can be explained in a market economy only by the combination of a large potential demand and a sharp increase in supply, naturally with the original product attractive."

In 2002, the supply of low-cost airlines has improved through an increase in the number of routes operated which went from 52 to 87 in 2002 (+67%) and an increase in the number of movements which have increased from 27405 to 50205 in 2002 (+ 83%). In three years the increase is consistent since traffic has quadrupled (+ 299%) since 1999.
Outlook: groupings in perspective
While the vast majority of airlines "major" has posted negative results during the fiscal year 2001-2002, mainly because of the September 11 attacks, Ryanair, Easyjet and Virgin Express have registered positive results and a sharp increase . This positive development and very fast should be confirmed in the coming years, according to the Directorate General of Civil Aviation.
Indeed, the draft order planes announced by these companies tend to show that they intend to grow strongly in Europe: 100 firm orders and 50 options for Ryanair, a firm order for 120 aircraft for Easyjet.
But the risk of downward pressure on prices are not excluded, if the creation of new low-cost airlines leads to excess supply. Competition between low costs, and with the charters, is likely to be, and there should be a number of groupings, such as Easyjet, which bought Go and DeutscheBA in May 2002, and that Ryanair repurchased Buzz in January 2003.
Transavia: Air France-KLM strikes back (Netherlands low cost airline company)
About transavia.com in France
In the summer of 2007, France transavia.com four planes fly with the departure of Paris-Sud. The new airline is aimed at both the French market for charter services line and steals mainly to the Mediterranean countries.
Collaboration
In late November 2006, Air France and transavia.com revealed their intention to found a new airline named French transavia.com. The new airline will be an independent company within the Air France-KLM Group. The involvement of Air France amounted to 60%, that of the Netherlands transavia.com to 40%. Transavia.com in France will be a French company to the structure and prestige identical to those of transavia.com the Netherlands.
Transavia.com the Netherlands
Transavia.com is an airline Dutch medium-sized experiencing some success. With more than 30 aircraft and about 1500 employees, the company transports annually 4.8 million passengers. Transavia.com proposes especially flights to vacation destinations and, over the years, improved the concept of 'cheap flights, quality attention. In collaboration with partners, transavia.com offers other products that trip flights, for example hotels, cars and transfers.
On the french market, the new company will follow the standards and methods of successful transavia.com. This is an important first step in the development plans of the mark transavia.com and strengthening its presence on the podium European air.
Air France / KLM Launches Low Cost: Transavia.com
On 12 May this year took place on the first flight of the new low cost French Transavia.com. A subsidiary of Air France / KLM, the new company will specialize in the medium...
Liftoff
The "low cost" continue to have the wind in your wings. Together with its Dutch partner KLM, Air France, carried by the current, has just launched its subsidiary in low-cost flights: Transavia.com. The goal is simple: to position on the medium leisure adapting to the market french a formula that has proved successful in the Netherlands: there, and the company is thriving for more than 40 years. It is also an opportunity for Air France to "capitalize on the seriousness, the reliability and punctuality which have already been demonstrated."
Currently, the fleet Transavia.com in France consists of four Boeing 737-800 next generation, each with 186 seats, all in economy class. The company provides for the hiring of three additional aircraft in 2008 and two in 2009.
The tender Transavia.com
The destinations will be those Transavia.com "traditionally requested by the customer" leisure "French": Morocco, Tunisia, Spain and Greece. For the moment, Porto is the only proposed at the outset of Orly-Sud.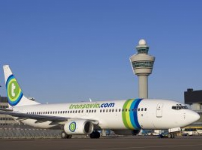 From 1 June: two new destinations, Girona (2 times a day, starting at 39 € *) and Djerba (once a day by mid-day, from 69 €). As of June 29 is Agadir (daily, from 79 €), Oujda (every Tuesday, Thursday and Saturday from 59 €) and Monastir (daily except on Tuesdays and Thursdays, from 69 €) to be served.
For this summer: Palermo and Catania are planned five flights a week in the direction of Sicily, but also Heraklio in Crete. It will be the first direct flight departing from Orly-Sud and will be provided twice a week for 99 €.
In return for these rates competitive, in-flight services will be reduced to its simplest expression, as is the case in other low-cost airlines. The food and beverages will be charged but "quality". A new card will be offered every three months. The seating will be systematic, which should avoid the rush at the time of boarding. The planes will be equipped with screens that can play movies.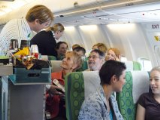 For ticket sales, Transavia.com should focus on direct contact with its customers through its website. Tickets will also be sold at usual trading partners Air France.
Note: Check the Internet "suggested on the website. This service allows you to record his luggage online for flights departing from the airports Dutch. This option allows users to save time when boarding. In addit ion, "Transavia Netherlands offers tickets at 1 €, offering what we may find in France.
* All prices refer to a "one-way".
* Source: IATA World Air Transport Statistics and Financial Reports from the industry 2006
1 For financial year ending 31/12/2006 except for Air France-KLM, ANA Group and British Airways at 31/03/2007
* 2 Exchange rate : 1 USD=€1.33547