Mémoire Thématique
En quoi l'essor des médias sociaux
influence et fait évoluer le marketing?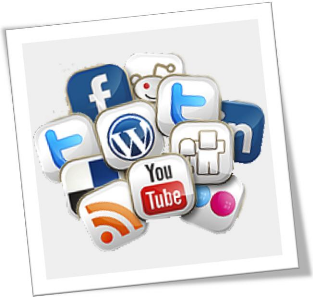 Directeur de Mémoire: Tony Chapelle
IBS4 2011 -2012
ISEG BUSINESS SCHOOL BORDEAUX
EXECUTIVE SUMMARY 4
INTRODUCTION 9
1 . LES NOUVEAUX COMPORTEMENTS DES CONSOMMATEURS ET LA REPONSE DES MARQUES 12
1 . 1 LA PRISE DE POUVOIR DU CONSOMMATEUR 12
1 . 1 . 1 DES CONSOMMATEURS QUI SE DEFENDENT 13
1 . 1 . 2 DES CONSOMMATEURS -- MEDIAS 14
1 . 1 . 3 DES CONSOMMATEURS QUI INFLUENCENT 16
1 . 2 LES MARQUES S'EFFORCENT DE RECUPERER LE POUVOIR 18
1 . 2 . 1 METTRE EN PLACE DES STRATEGIES EDITORIALES POUSSEES 18
1 . 2 . 1 LES ENTREPRISES DECIDENT DE COLLABORER AVEC LES UTILISATEURS 27
2 . DE NOUVELLES STRATEGIES DE MARKETING 33
2 . 1 LA VISIBILITE DES SITES, UNE DEMARCHE QUI PAYE 34
2 . 1 . 1 REFERENCEMENT NATUREL 34
2 . 1 . 2 LIENS SPONSORISES ET CAMPAGNES DISPLAY 35
2 . 2 "CONVERSATION IS NOT COMMUNITY" 37
2 . 2 . 1 "LES MARCHES SONT DES CONVERSATIONS" 37
2 . 2 . 2 "LES COMMUNAUTES NE SE CREENT PAS, ELLES PREEXISTENT" 38
2 . 2 . 3 VOTRE COMMUNAUTE EST ELLE ENGAGEE? 40
2 . 3 LE BOUCHE A OREILLE 42
2 . 3 . 1 MARKETING D'INFLUENCE 42
2 . 3 . 2 MARKETING VIRAL 43
3 . QUELLE EVOLUTION POUR LES PETITES STRUCTURES? 47
3 . 1 UN MARKETING PLUS FLEXIBLE, AGILE ET AUTONOME 47
3 . 1 . 1 LES FEEDBACKS CONSTANTS PERMETTENT PLUS DE REACTIVITE. 48
3 . 1 . 2 L'AUTONOMIE DES TPE ET PME EST ELLE SOUHAITABLE? 50
3 . 2 UN MARKETING PLUS ACCESSIBLE 52
3 . 2 . 1 LES BUDGETS DEDIES AU MARKETING SONT PLUS ABORDABLES 53
3 . 2 . 2 LA PROXIMITE AIDE LES ENTREPRISES A ATTEINDRE LEUR CIBLE 56
CONCLUSION 59
B I B LI O G RAP H I E 61

Avant propos
Studying in fourth year at ISEG Business School in Bordeaux, we were led to write a thematic memoir about a subject of our own choice.
Being responsible, since May 2011, to set up the web strategy for a small French-Argentinian company named Signos, I decided to focus on this specific subject. Indeed, I am particularly interested in the digital marketing and the different trends that are emerging from this continuously changing and evolving sector. Actually, I even decided to get even more specialized in the industry and succeeded in founding a digital marketing agency to do my next internship abroad. This training in Peru will be the occasion to get even more information and learn from the field whereas this memoir is only theoretical. Plus, I decided to choose a developing country because even if the use of digital strategies is really new there, this is a fast growing area.
In addition, I am pretty sure that this sector will keep increasing and that the future of Marketing and Communication is based on the current digital trends. Since the beginning of my internship at Signos, I am very curious about the subject. I kept looking for articles and followed experts of the digital marketing industry. When I had to make a choice for this memoir, I naturally decided to study the web environment. As this topic is very vague, I decided to focus a little bit and do it on the social medias.
I was guessing that, the social medias where the source of great and impressive changes for the traditional marketing industry. I was curious to find more about that and was willing to do my researches on this specific topic.
I would like to thank Mr Tony Chapelle for agreeing to be my memoir director and being very helpful and supportive since the beginning. He helped me to get through, this exciting but complicated memoir since I never had classes directly related to the subject. Indeed, he guided and taught me a lot of crucial issues and was very available to answer to every questions and doubts I had in mind.
Finally, I want to thank you Anne Browaeys, the director general of FullSix France. She kindly took time to answer my questions and I couldn't have done it without the interview she granted me. She helped me clear some specific points about digital marketing and thoughtfully sent me the new book of Marco Tinelli Marketing Synchronisé and a market study that OTO Research, a company belonging to FullSix Group, ran a few months ago.