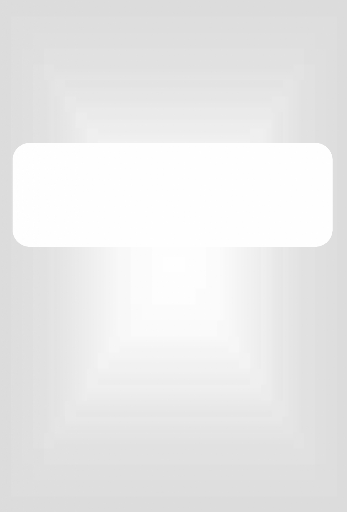 NATIONAL UNIVERSITY OF RWANDA
i
FACULTY OF SCIENCE AND TECHNOLOGY
DEPARTMENT OF COMPUTER SCIENCE
IP PACKET CHARGING MODEL FOR
MULTIMEDIA SERVICES
Submitted in partial fulfilment of the requirements
for the award of Bachelor's degree in Computer Science
By:
KAYISINGA JEAN DE
DIEU
&
SAIDI SAIBA
Director:
Mr. ASHRAPH Sulaiman
Huye, February 2007

DEDICATION
To the Almighty Godfor his guidance and protection
To myparents
To my sister and brothers
To all myfriends and relatives
KAYISINGA Jean de Dieu
To the Almighty Godfor his guidance and protection
To my dearest parents
To my late aunt GAHONGA VIRE
To my late brother AMADA Saiba
To my appreciate brothers, sisters and cousins
To all of mine
ii
ACKNOWLEDGEMENT
Our sincere thanks go first and foremost to Mr. ASHRAPH Sulaiman for having accepted to supervise this dissertation despite his enormous responsibilities. Without his guidance, support and advice, we would not have succeeded in finishing this work.
We also thank all the lecturers in the Faculty of Applied Science and the Faculty of Science and Technology especially those of the Computer Science department for the intellectual package they provided us. Special thanks go to Dr. SAHINGUVU William, for his remarkable contribution along our research project. Particular thanks to the National University of Rwanda and the Rwandan Government for having given us opportunities to get these skills.
Our sincere gratitude goes to NUR Computing Center staff, especially the Managing Director Mr. NKURIKIYIMFURA Didier and Mr. Vincent DEMARQUE for their collaborating efforts to provide needed information and materials to the achievement of desired goals of this project.
Special thanks go to our friends NSHIMIYE RWAKIGARAMA Michel, MANZI KAREKEZI Michel, KABANDANA Jacques, Ir. MAZIMA Georges, KAYUMBA Fred, and NIYIBIZI Jean Paul who have been there when we need them and for their great affection.
We are also very grateful to our parents, relatives, different families and friends for their valuable support through out the years of our education.
We would not forget to appreciate the company and friendship from our colleagues especially those who contributed to the completion ofthis work.
YO U DESER VE O UR SINCERE APPRECIA TIONS.
MAY GOD BLESS YOUALL.
iii
TABLE OF CONTENTS
DEDICATION i
ACKNOWLEDGEMENT ii
TABLE OF CONTENTS iii
ACRONYMS v
LIST OF FIGURES vii
LIST OF TABLES viii
ABSTRACT ix
SOMMAIRE x
CHAPTER I: GENERAL INTRODUCTION 1
I.1. Background 1

I.2. Introduction 1

I.3. Statement of the problem 2
I.4 Objectives ofthe study 3
I.5. Hypothesis ofthe study 3

I.6. Methodology 3

I.7. Interest of the project 4

I. 7.1. Personal interest 4

I.7.2. Community interest 4

I.8. Approach to the study 4

I.9. Scope ofthe project 4

I.10. Organization of the study 5
CHAPTER II: THEORITICAL CONCEPTS 6
II.1. COMPUTER NETWORK BASICS 6
II.1.1. NET WORK DE VICES 6
II.1.2. LAN 7
II.1.3. WAN 8
II.1.4.MAN 9
II.1.5.SWITCHING 10
II.2 OSI MODEL AND TCP/IP 14
II.2.1 THE SEVENLA YERS MODEL 14
II.2.2 TCP/IP AND UDPPROTOCOLS 15
II.3 QUEUING DELAY AND JITTER BUFFER 21
II.3.1 BUFFER 21
II.3.2 JITTER BUFFER 22
II.3.3 QUEUINGDELAY 23
II.3.4 LA TENCY 23
II.4 QUALITY of SERVICE 24
II.4.1 INTRODUCTION 24
II.4.2 QoS CONCEPTS 24
II.4.3 BASIC QoS ARCHITECTURE 25
II.4.4 QoS WITHINA SINGLE NETWORK ELEMENT 26
II.5 MULTIMEDIA OVER IP 27
II.6 STREAMING PROCESS 33
II.6.1 STREAMING 33
II.6.2 UNICAST 33
II.6.4BROADCAST 36
II.7 MULTIMEDIA APPLICATIONS 39
CHAPTER III: RESEARCH METHODOLOGY AND ANALYSIS OF MULTIMEDIA SERVICES 44
III.1 Introduction 44
III.2 Section approach 44
III.2.1 Concepts 45
III.2.2 Notations 45
III.2.3 Process 45
III.2.4 Pragmatics 45
III.3 Live media model Analysis 46
III. 3.1 TRADITIONNAL STREAMING 46
CHAPTER IV: ANALYSIS AND IMPLEMENTATION OF LIVE VIDEO
STREAMING 50
IV. 1 Introduction 50
IV.2 Shoutcast configuration 52
IV.2. 1 STAR T SHOUTCAST CONFIGURATION 52
IV. 2.2 WARNING CONFIGURATION 52
IV. 2.3 SHOUTCAST CONFIGURATIONFILE 53
IV.3 live video streaming using nsv capture 53
IV. 3.1 SET CAPTURE DESTINATION 54
IV. 3.2 SET CAPTURE DESTINATION FILE 54
IV. 3.3 NVS tools FOR DE VICES 55
IV. 3.4 SET CAPTURE DESTINATION 55
IV. 3.5 VIDEO DECODER CONFIGURATION 57
IV. 3.6 VIDEO CAPTURING PIN CONFIGURATION 58
IV. 3.7 VIDEO CAPTURING CONFIGURATION 58
IV.4 Results analysis 61
CHAPTER V: CONCLUSION AND RECOMMENDATIONS 69
REFERENCES 70