VI) Inventaire des équipements musicaux (par groupes)
Les pédales à caractère dominant seraient sans doute des pédales delay, fuzz/overdrive, une quantité non négligeable de groupes utilisent des guitares fender (même si cela pourrait être un peu une généralisation), pédales loop, pédales reverb, etc.
Voici quelques types de pédale que j'ai pu détecter parmi les groupes:
Pédales...
Delay
Akai Headrush E2
BOSS DD-3
BOSS DD-5
BOSS DD-6
BOSS DD-7
BOSS DD-20
Ibanez Tone Lok DE-7
Behringer EM600 Echo Machine
MXR Carbon Copy
Line 6 DL-4 Delay Modeler
Reverb
Marshall RF-1 Reflector
Behringer DR100 Reverb
Digitech Digiverb
Boss RRV-10 Half Rack
BOSS RV-3
BOSS RV-5
Line 6 Verbzilla
Line6 Tonecore Verbzilla
Holy Grail
Dirt/Fuzz/Overdrive
Electro-Harmonix Little Big Muff
Ibanez TS7 Tubescreamer (TS9)
Zoom PD-01 Power Drive
MXT Custom Shop CSP-021 GT-OD
Behringer TO800
Boss ODB-3 Bass Overdrive
Boss Metal Zone MT-2
Vox Big Ben Overdrive
Danelectro DD1 Fab Tone Overdrive
Barber Direct Drive
Vibe Amplification `Metal'
Pro Co RAT
Marshall JH-1
Modulation
Tremulus
Danelectro Tuna Melt Tremolo
Danelectro Chicken Salad Vibrato
DOD FX25-B Envelope Filter
Boss PH-3 Phase Shifter
Fulltone Choralflange Stereo Chorus / Flange
Pigtronix EP-1 Envelope Phaser
Behringer SM-200 Slow Motion
Multi-effects
Electro-Harmonix Deluxe Memory Man (Analog Delay/ Chorus/ Vibrato)
Electro-Harmonix Holy Stain
Digitech GSP-5
Other
Korg PitchBlack Tuner
BOSS TU-2 Chromatic tuner
Boss RC-2 Loop Station
Boss RC-20 XL
ernie ball volume pedal
Ernie Ball 6165
BOSS FV-500L Foot Volume
line 6 DL4 looper
BOSS RE-20 Space Echo
MXR Dyna Comp Compressor Pedal
Matériel groupes phares de la scène post-rock
Bark Psychosis
Graham Sutton :
I had a tremolo pedal, a chorus pedal, a delay pedal (Hex, 1994)
Tortoise
Jeff Parker:
Gibson Es-335 (81')
60's Fender Jazz Bass
+
Music Man 2x10 75-watt guitar combo amp
Ashdown Electric Blue Bass Amp
SWR 4x10 cabinet
+
"I use a Boss RV-3 Delay Reverb Pedal, A Big Briar Ring Modulator with expression pedal, a Crowther Hotcake distortion pedal, and a DOD FX-17 wah/volume pedal, and a Morley A/B box to rout the signal between guitar and bass amps."
McCombs:
Fender Jazzmaster 1962
60's Fender Bass VI
+
Fender Twin '65 Blackface Reissue (McCombs)
Gallien-Krueger Bass Amp (McCombs)
SWR 8x10 Cabinet (McCombs)
+
"McCombs uses a modified Crybaby wah pedal, ProCo Rat distortion pedal, Big Briar analog delay and lowpass filter pedals, Full Tone distortion, Crowther Prunes & Custard distortion, Ernie ball volume pedal, and Morley A/B boxes, plus a bunch of other stuff I'm not sure about."
Bitney:
60's Fender Precision Bass
+
SWR Bass Amp (Bitney)
SWR 4x10 cabinet (Bitney)
Vibraphone is made by Deagan, modified with a pickup system, so it can be directly connected to a sound source. Vibrato is controlled via Big Briar Ring Mod w/expression pedal.
Buchla Marimba Lumina mallet midi controller handles marimba sounds and a few other samples.
Godspeed You Black Emperor !
Efrim Menuck :
Guitars
* Fender Jaguar - Sunburst, modified with a humbucker in the neck position and a Bigsby vibrato tailpiece
* Travis Bean[9]
* Mosrite 'The Ventures' Mach 1 (A Silver Mt Zion)
Effects pedals
* BOSS GE-7 Equalizer
* BOSS TR-2 Tremolo
* Maestro Fuzztain
* Z.Vex Tremolo Probe
* Z.Vex Super Hard On
* Mutron Phaser II
* Line 6 DL4 Delay Modeler
* Zvex Fuzz Factory
* Zvex Wah Probe
* Death By Audio Sound Saw
* SIB Echodrive
* Diamond Pedals Memory Lane
* Foxrox ZIM
* Fulltone Supa-Trem
Amplifiers
* Ampeg V4 head
* Mesa/Boogie Rectifier Trem-O-Verb head
explosions in the sky
GUITARS:
Mark plays a black Fender Toronado with standard Atomic Humbucker pickups. This model is sometimes confused with a Jaguar or Jazzmaster. Even though this "low budget" guitar is manufactured in Ensenada (Mexico), it is highly praised by musicians and critics alike.
Michael is the only one in the band who plays two different instruments onstage. He was using a tobacco sunburst Washburn XB-100 with standard pickups. Now his bass is a black OLP MM2. His guitar is a beautiful blue and white Ibanez Talman (unsure of the exact model), with standard "lipstick" pickups.
Munaf is the owner of a Lake Placid blue Fender Stratocaster (unspecified model). The pickups appear to be the standard single coil type. More recently he has been playing a Fender Telecaster that appears to be Sherwood green. Both instruments have been heavily decorated with a collage of cartoon strips, miscellaneous images and graffiti.
AMPLIFIERS:
Mark plays through a Fender '65 Twin Reverb Reissue.
Michael uses a Peavy T-Max bass head, along with an Ampeg SVT-410AV (4x10 cabinet).
Munaf plugs into a Fender Dual Showman head with a Fender 2x12 cabinet.
EFFECTS:
Mark sheds tears with an Electro-Harmonix Russian Big Muff, along with a Tech21 Sansamp GT-2. He also employs a Line 6 DL-4, an Arion Stage Tuner, and finally a Boss FV-50L volume pedal.
Michael rocks with an Ibanez Tube King, as well as a Boss DD-5 and an Arion Stage Tuner. It also appears that he is now using a MXR Distortion Plus, along with a Tech21 Sansamp GT-2 and a Boss RV-3.
Munaf makes magic with an Ibanez DE-7 and a Vox V830 Distortion Booster. He also uses an Boss TU-2 Chromatic Tuner in addition to a Tech21 Sansamp GT-2. Recently, the guitarist has been spotted using a Boss RV-3 Digital Reverb/Delay. An E-Bow and a small metal tube (he taps on the guitar strings) are some of the special tools he uses at key moments.
PERCUSSION:
Chris is last but far from least. Apparently his seven piece dark blue Pearl drum set was purchased sometime in the early 1990's. The kit he uses consists of a snare, a single mounted tom drum, one floor tom, the bass drum, the hi-hat, one ride cymbal, and a single crash cymbal. As far as tools, he uses a pair of black brushes (unknown model & brand), a pair of mallets (unknown model & brand), various drumsticks, and a red half-moon headless tambourine (possibly a RhythmTech). It now appears that Chris has upgraded to a beautiful silver and green sparkle Fibes kit.
Mono
Taka Goto (guitarist geer)
Boss RC-20 Loop Station
BOSS LS-2 Line Selector Effects Loop
BOSS OD-3
Boss RV-3
Boss RV-5
Boss TU-2 Chromatic Tuner
Boss DD-3
Morley Power Wah/Volume
SiB Mr Echo
Boss PS-2 Pitch Shifter/Delay
Danelectro DD-1 Fab Tone
Customized Boss SD-1 Super Overdrive
Customized Boss TR-2 Tremolo
Sigur ros
amps
ampeg m15
fafner ebs bass amp
marshall jcm20oo (with jcm9o0 lead cab)
voxac30.voxac15
drums
ludwigkit(1970's)
premier signia dw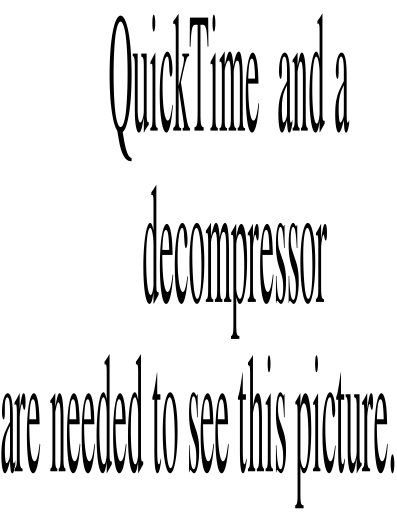 guitars
dan electro
gibson les paul
gibson les paul personal
ibanez pf200
silvertone
yamaha sg1300
keyboards
fender rhodes
roland juno 106
hammond B3
yamaha cp80 piano
yamaha VSS30
yamaha SK20
EBS multidrive pedal
AMS RMX16 reverb
Sequenceur échantillonneur
yamaha RS7000
akai s6000
yamaha portasound vss30
mixers
neve console, in-line 72 channels/4 busses with a 32 channel uptown system 2000 automation system (flying faders) tascam us-2400, 25 fader control surface 3x behringer euroracks mx8024 8-channel mixers, used for separate foldback mixes behringer eurorack mx 2442a
miscellaneous
avocado shaped shaker
chimes
glockenspiel
midismart controller
keyboard
music-box
monitors
dynaudio bm10 passive
dynaudio bm15a. active
tannoy dmt
yamaha ns-10m
recording/playback devices
denon dnt 620 cd/ cassette combo player
otarimtr90mkll24- track analogue tape machine
sony usb cd writer
soundscape r.ed digital
audio workstation: 24 in/28 out, 'unlimited' virtual tracks, fully automated
tascam da-40 dat machine
tascam cd-rw 4 u re-writeable cd burner
reverb/effects
ams s-dmx delay
amsrmx16 reverberation system
boss/roland digilal dulti echo re-1000
boss dd-20 digital delay
boss rs-1000
boss rv-3 pedal dbxl20 sub-harmonic synth lexicon 960l, 8 analogue i/o + 8 aes/ebu mutronics mutator tc electronics m5o0o digital audio mainframe/ effects processor thermionic culture culture vulture distortion
dynamics/eq
avalon vt747 vacuum tube stereo compressor empirical labs el-8 distressor
joe meek vc2 tube
joe meek sc2 stereo compressor
manley massive passive stereo eq
neve 33609 stereo compressor
symetrix 425 dual mono/ stereo compressor/limiter/ expander
urei 1178 stereo limiter
other equipment
antaresatr-1 intonation processor (auto-tune)
2x avalon v5 active dl boxes
4 beyer dynamics dt
150 headphones
dl-boxes; v5, whirlwind power amps; chord spa 612, audio centron rma 1600
sennheiser hd250 headphones
4 mtr hpa2 headphone amps
rosenthal wif timecode converter
microphones (condenser)
2 x neumann u87
2 x neumann km 184
neumann km56 valve
neumann u47 valve
4x oktava mk219
rode nt-3 back-electret condenser
2 x schoeps cmc6 microphone amps
2 x schoeps mk6 capsules, switchable polar patterns
sennheiser 'blackfire' 5032p
sennheiser mkh-80 multipattern condenser
2 x sennheiser k6 power modules with capsules shure beta 87 condensers
shure sm91 boundary mic
microphones (dynamic)
akgd-112 assortment of shure dynamic microphones; sm57, sm58, beta 57. beta 58
3 x sennheiser md421 dynamic
sennheiser 'blackfire' 504
assortment of other mics, such as coles, tesla, telefunken etc.
microphones [ribbons)
2 x beyerdynamics ml60
ribbon mics
2 x coles studio 4038
ribbon microphones
rezlo
Russian Circles
2 - Gibson Les Paul Double Cutaway
Ernie Ball volume pedal
Boss TU2
Fulltone OCD
Ibanez TS9 Tube Screamer
MXR Micro Amp
MXR Carbon Copy
EHX Deluxe Memory Man
EHX Nano Holy Grail
Akai Headrush E2
Digitech JamMan
2 - Sunn heads
2 - Emperor cabs
Bassist also had an Akai Headrush and Digitech Whammy IV among a quite full board
Isis
Aarons rig was slimed down.
Guitars:
black '72 Telecaster Custom Rosewood fretboard
brown Telecaster Deluxe Maple fretboard
EGC Aluminum Custom
Pedals:
Not too sure of the chain.
Boss TU-2
Boss RV-3
Boss PH-3
Boss DD-6
Line 6 DL-4
Moogerfooger RIng Modulator
Snarling Dog Blackbawl
Ernie Ball VP Jr
LAL Super Oscillo Fuzz
LAL Thunder Boxx
Amp:
VHT Pittbull
2 VHT 4X12's
Red Sparowes
Josh Graham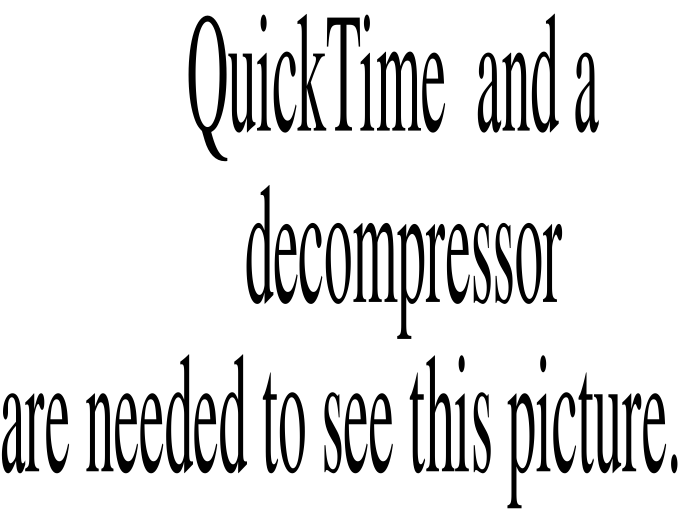 guitare Sg black
Andy Arahood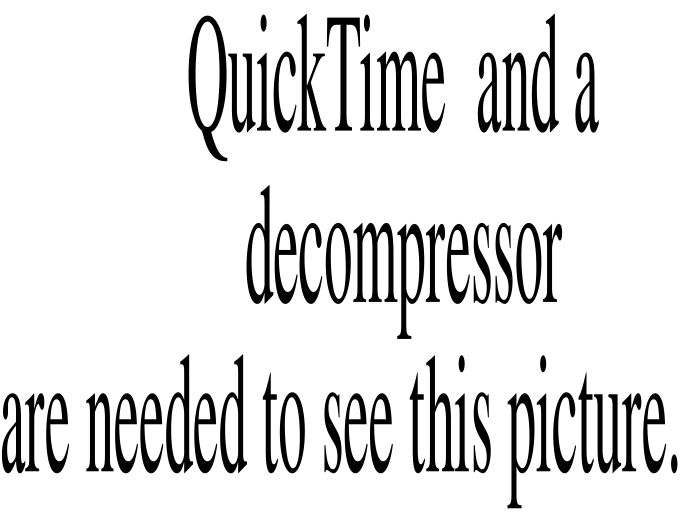 Fender Stratocaster Us.. avec 3 mic simple format double + Jcm800
J'ai pas pu prendre de photo du 2ème guitariste Bryant clifford Meyer
en vrac je dirais: Les Paul studio black+ Roland Jazz chorus +
Fulltone fulldrive 2, Ge7, Rv5 ..., Line6 DL4
Mogwai
Stewart Braithwaite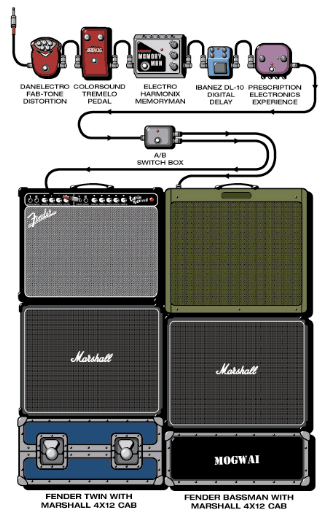 Guitars:
Danelectro Bass
Fender Telecaster Deluxe w/ Seymour Duncan middle pickup
Gibson Les Paul Studio
Gretsch 1977 Super Axe
Amps:
Fender Twin Reverb
Marshall JCM 900 head
Marshall Super Bass head
Marshall 4x12 cabinets
Mesa Boogie 4x12 cabinet
Mesa Boogie 2x12 amp
Effects:
Danelectro Fab Tone
Danelectro Fish & Chips Equaliser
Electro Harmonix US Big Muff Pi
Electro Harmonix Deluxe Memory Man
Electro Harmonix Micro Synthesizer
Electro Harmonix Q-Tron
Ibanez DL-5 Digital Delay
BOSS LS-2 Line Selector
BOSS NS-2 Noise Suppressor
BOSS RV-3 Digital Reverb/Delay
Colorsound Tremolo
Jim Dunlop Crybaby
Jim Dunlop JD-4S Rotovibe
Jim Dunlop TVP-1 Volume/Tremolo
Morley Bad Horsie Wah
Prescription Electronics Experience
Snarling Dogs Whine-O-Wah
JOHN CUMMINGS
Guitars:
Fender Bass VI
Fender American Standard Telecaster
Fender Jaguar
Fender Stratocaster
(2) Fender '72 Telecaster Custom
Amps:
Marshall JCM 900 head
Marshall 4x12 cabinets
Mesa/Boogie 4x12 cabinets
Mesa/Boogie Dual Rectifier head
Effects:
BOSS DD-5 Digital Delay
Boss LS-2 Line Selector
Crowthers Audio Hotcake
BOSS OS-2 Overdrive/Distortion
BOSS SD-1 Super Overdrive
Danelectro Fish & Chips Equaliser
DigiTech PDS 8000 Echo Plus
Electro Harmonix US Big Muff Pi
Electro Harmonix Frequency Analyser
Electro Harmonix Q-Tron +
Ibanez AFL Auto Filter
Ibanez PH-5 Phaser
Maxon CS550 Stereo Chorus
Pro Co Rat 2
Sherman Filterbank 2
Vox distortion pedal
Way Huge Swollen Pickle Jumbo Fuzz
BARRY BURNS
Guitars:
Fender American Fat Strat
Fender Nashville Telecaster
Gibson SG
Gordon Smith 12-string SG
Amps:
Fender Twin Reverb
Marshall head
Marshall 4x12 cabinet
Orange head
Effects:
BOSS DD-3 Digital Delay
BOSS LS-2 Line Selector
BOSS RV-3 Digital Reverb/Delay
Danelectro Fish & Chips Equaliser
Electro Harmonix Big Muff Pi
Pro Co Rat 2
unidentified green Ibanez(?) pedal
Other:
Akai S5000 Sampler
Clavinova
Fender Rhodes stage piano
flute
Roland MC-505 Groove Box
Roland PC-180 Controller
Zoom ST224 SampleTrak